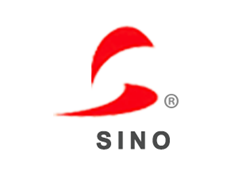 Zhengzhou, China (PRWEB) August 03, 2014
In this summer, relying on excellent service, iAbrasive has attracted plenty of excellent abrasives manufacturers to apply for the identity of Verified Member, most of them choose to upgrade to Gold Member of iAbrasive as well, and Henan Yuxin Abrasives Co,. Ltd. is one of them.
Located in Zhengzhou, the capital city of Henan, Henan Yuxin Abrasives Co,. Ltd is next to Zhengshaoluo express way so the transportation is convenient. Yuxin Abrasives was founded in 1999 and specialized in producing black silicon carbide. Up to now, Yuxin covers an area of 100 acres, and the total number of staff is 120, among which there are 15 technicians.
Through long time development and exploration, Yuxin has formed a set of management concepts to meet the requirements of market and customers. According to ISO9001:2000 standards, Yuxin has established strict quality control system. Based on ISO/IE17025 criterion, Yuxin has quality control over standard procedures, which guarantee the quality of production. The featured products of Yuxin mainly includes five groups, namely, grits for bonded abrasives, grits for coated abrasives, grits for grinding balls, refractory material and micro powder. Owing to high stability of production, their black silicon carbide is popular in Korea, Japan and America and received good reputation. For the purpose of providing first-class products and services, Yuxin strives for excellence in technology and sticks to strict standards in management.
This time, it is the identity of the only professional abrasives foreign trade platform in China that attracts Yuxin to become Gold Member of iAbrasive. Now, Yuxin has built a shop on iAbrasive with independent domain. Once customers enter Yuxin's shop, they will immediately have a good understanding of Yuxin, including their featured products, news, obtained certification and so on. In addition, what Yuxin has chosen is the trusteeship of Gold Member, which allows them have access to buyer database without any limitions, and they have the opportunity to get customized integrated foreign trade market plans based on their own characteristics to improve exposure. Yuxin has made a wise decision to choose iAbrasive to assist them broaden foreign trade business. iAbrasive hopes that Yuxin can achieve huge success and have further cooperation with iAbrasive in the future.
For more information, please visit: http://www.iabrasive.com/articles/.