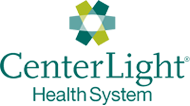 "You can travel all over the world using the web. We're so happy that we're able to bring this to you and that you have graduated from this program."-- Michael Fassler, President and CEO of CenterLight Health System
Brooklyn, NY (PRWEB) August 04, 2014
Members of CenterLight Healthcare's Program of All-Inclusive Care for the Elderly (PACE) in Brooklyn, joined by other local community members, recently received diplomas in a festive ceremony marking their completion of a special, 10-week technology education and outreach program called "Closing the Digital Divide."
Presented through a partnership of CenterLight and OATS, Older Adult Technology Services, local seniors were offered a unique opportunity to receive computer literacy training at no cost.
The ceremony, on June 27, was held to recognize the accomplishments of 20 local seniors at CenterLight Healthcare on Rockaway Parkway in Brooklyn. The average age of the students was 85. For some of the participating seniors, who were dressed in caps and gowns, it was the first diploma they had ever received.
CenterLight Health System President and CEO Michael Fassler, as well as representatives from OATS, offered a commencement address, along with well wishes to the graduates. "You can travel all over the world using the web," Fassler noted. "We're so happy that we're able to bring this to you and that you have graduated from this program."
The intent of this training program is to use computer literacy to enrich seniors' lives overall, and enable them to stay connected with their families. According to CenterLight Community Ambassador Jackie Kennedy-Saddler, "At CenterLight, we believe that staying connected is one of the keys to living a long, healthy life. We at CenterLight are glad to have this opportunity to give back to our community."
Armed with their new skills, the participants have crossed the digital divide to find a new world of opportunities.
"I can email my daughter and even share a picture that we took here on the computer," said new graduate Eudelle Vaughan. "She said, 'Momma I am so proud of you - go for it!'" Vaughan now also enjoys reading online newspapers to catch up on the latest news from her native Barbados.
"When I see a senior beginning to get it, it's very emotional for me, because I know where it could go for them." says OATS Trainer Susan Paul. "I know that not only worlds of information can open up, but that they can continue to realize their life with these new tools."
Further trainings will be held at CenterLight Wallerstein in the Bronx, beginning in mid-September. To sign up, CenterLight members should contact Tom Ciavarella at (718) 519-5282 to learn more; non-members may contact Jackie Kennedy-Saddler at (718) 636-1000, x437.
# # #
About CenterLight Healthcare
CenterLight Healthcare is a not-for-profit New York State Managed Long-Term Care organization. Founded in 1985 to provide home healthcare services to the elderly, disabled and chronically ill in the New York metropolitan area, CenterLight Healthcare today is recognized as an innovator in the managed care field. Its Program of All-Inclusive Care for the Elderly (PACE), which enrolled its first member in 1992, is today the largest such program in the nation. Learn more at http://www.centerlighthealthcare.org.
About CenterLight Health System
CenterLight Health System is a leading non-profit provider of rehabilitation and long-term healthcare services. The broad scope of comprehensive programs is as diverse as the communities it serves. With deep roots in New York neighborhoods for more than 90 years, CenterLight currently cares for more than 15,000 individuals daily. Programs include: managed long term care, short-term rehabilitation, residential nursing homes, music therapy, home care and adult day care. Learn more at http://www.centerlight.org.
About OATS
Older Adults Technology Services (OATS) is a 501(c)(3) nonprofit organization that harnesses the power of technology to change the way we age. Technology can only reach its full potential when older adults hold a stake in its development and distribution. OATS training and support, online services, and community-building programs empower older adults to thrive as individuals and members of society. OATS achieves extraordinary outcomes with older adults, improving their social engagement, health and well-being, financial security, and opportunities for social activism, creative expression and life-long learning.