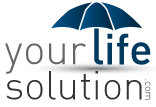 (PRWEB) August 02, 2014
YourLifeSolution.com, an online independent life insurance agency, is issuing a challenge to all captive life insurance carriers to submit an illustration of any one of their life insurance products which is either GUL, IUL, term, or whole life insurance. YourLifeSolution.com believes that they can source a better product in any scenario or a life insurance product that is absolutely comparable in performance and price. YourLifeSolution.com is offering this challenge as a way to present to the public just how objective and competitive their service is. "Those who truly operate on the independent distribution side of the life insurance industry really do have the ability to place just about any competitive product that exists. If a life insurance product is not available in the transparent marketplace, it likely isn't anything to write home about," said Eric Smith, the founder of YourLifeSolution.com.
Submissions can be made via the contact form on YourLifeSolution.com, and illustrations must be in PDF format and sent in URL form. The results of the challenge will be published in a syndicated press release.
Consumers interested in viewing their own permanent or term life insurance quotes entirely online are encouraged to visit YourLifeSolution.com. Information can also be obtained by phone at 888.374.2764.