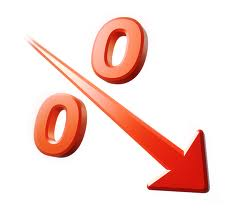 had the unemployment rate declined or remained unchanged then probably rates would have justifiably continued higher.
Chicago, IL (PRWEB) August 02, 2014
Homebuyers, like those who apply at lender Peoples Home Equity were pleased to see mortgage rates decline on Friday. The unemployment rate report rose 0.1% month-over-month which showed slight weakness in the labor markets. The announcement which was released on Friday, August 1st, was shrugged off by the U.S. Bureau of Labor Statistics saying unemployment "changed little in July." Regardless of the Bureau's opinion, the market sold off mortgage rates on Friday which moves right into the advantage of home buyers applying for a home loan. Readers should note that had the unemployment rate declined or remain unchanged then probably rates would have justifiably continued higher. Accordingly to MortgageNewsDaily.com's Daily Mortgage Rates page, on Friday, the rate on a 30-year fixed mortgage closed at 4.21%, down from 4.25% on Thursday. This same rate increased 0.06% on Wednesday which is what looked like the start of a new trend higher until Friday's sell-off. Thus, home buyers maybe be somewhat grateful of the recent market volatility potentially saving them some interest on their mortgage application. In addition, it's not uncommon for some lenders to offer 4.125% which is an even greater victory for home loan applicants.
Apart from European concerns over its fragile economies and relations with Russia, mortgage rates have also been influenced by the movement of mortgage-backed-securities (MBS). While MBS are correlated to U.S. Treasuries, the Treasuries are correlated with the European bond markets, so it is all a big circle of components affecting each-other. Just as in the U.S., Europe saw its mortgage rates close on their low of the week. Peoples Home Equities expects rates to move even lower if equity market continue declining. One must also remember that the European Central Bank (ECB) has initiated a new policy of easing rates into negative territory to strongly encourage cheap lending and foster growth. We have yet to see the effects of this policy while rates are expected to remain low.
The correlation between the European and the U.S. mortgage rates may change at some point, especially given the ECB's new rate policy. However, the important thing to note is that home prices are still favorable right now, and certainly are mortgage rates. Home buyers should take advantage of the currently cheap market and apply for a loan now. The news of the lowering of mortgage rates is considered overwhelmingly positive by homebuyers and lenders. Why lenders? Lender gain more business when rates decline. Hopefully, for consumers the decline of rates will continue to ensue in the following days for home loan applicants to take advantage of.
Contact a Peoples Home Equity loan officer today at: 262-563-4026.