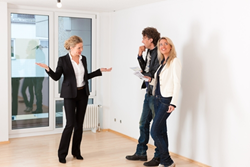 Choosing between the two types of housing usually comes down to lifestyle demands and preferences.
Chicago, IL (PRWEB) August 02, 2014
If looking for a starter property, The Federal Savings Bank suggests purchasing a condo or townhome. Although these properties have some similarities, they are different.
Many first-time home buyers start with a shared-wall property, which provide a few cost savings. In addition to being more affordable than a detached single-family home, condos and townhomes tend to have fewer maintenance costs over time. This can be particularly true of lawn care, which is often the responsibility of a homeowners or condo association.
Choosing between the two types of housing usually comes down to lifestyle demands and preferences. Condos can provide high-rise living, while townhomes have the benefits of a home with fewer demands.
Here is an overview of each option:
Condos
When one buys a condo, they own the space within their unit, similar to an apartment. All common areas – including hallways, elevators, and lobbies – and the building itself are the property of all owners who live there. There will be a condo association, which sets rules for how much ones pays for dues each month, what maintenance they're responsible for, and other factors such as noise levels and pets. Many condo buildings include on-site amenities like swimming pools and fitness centers.
When it comes to repairs and other maintenance, the owner is generally responsible for any issues within their unit. The condo association provides arrangements for all duties relating to common areas.
Townhomes
Although they are shared-wall properties, townhomes are technically single-family homes. The individual owns the house as well as the ground that it stands on, and townhomes are only connected by horizontal walls, whereas condos can have a neighboring unit above, below, and on both sides.
Some of these housing options come with a small or in some cases, large lawn. The advantage is that the homeowners association often arranges for lawn care services in exchange for your monthly dues. Amenities such as community recreation areas are also taken care of by the association.
Given that the individual owns the entire townhome – inside and out – they're responsible for all other maintenance. If, for instance, one has a roof leak, they're footing the bill for the repairs. In a condo, on the other hand, the association would cover the expense.
To get information about obtaining a low cost mortgage for the condo or townhome of your dreams, contact The Federal Savings Bank, a veteran owned bank.