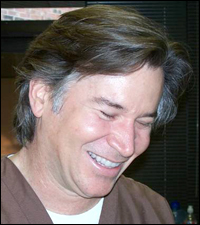 Austin, TX (PRWEB) August 06, 2014
Area residents can now enjoy the ability to replace failing metal fillings or crowns with beautifully polished ceramic restorations in less time than traditional tooth restoration procedures. Dr. David A. Baker of Westlake Family Dental Care, a leading provider of Austin, TX dental care, utilizes the CEREC system to produce and place ceramic inlays, onlays, and crowns in a single visit to restore full tooth health and help prevent future oral problems.
Traditional silver fillings are actually an amalgamation of both silver and mercury. For this reason, they are often referred to as amalgam in the world of dentistry. The metals expand and contract in response to changing temperatures such as drinking hot coffee or iced beverages. Over time, this expansion and contraction can result in cracks, opening up new places for bacteria to take hold, travel through the teeth, and result in damage. This makes the need for proper teeth restoration, including the replacement of old crowns and fillings, an important issue for people seeking Austin, TX dental care.
CEREC is an acronym that stands for Chairside Economical Restoration of Esthetic Ceramics or CEramic REConstruction. The use of ceramic instead of metal provides a more natural tooth appearance as well as greater longevity in part due to its resistance to change in response to temperature fluctuations. The process is both time and cost efficient. In less than two minutes, Dr. Baker captures a fully three-dimensional computer image of the area and then uses the CAD/CAM software to refine the finalized image, preparing it for milling. The image is sent to the milling unit which produces the final tooth restoration in roughly 10 to 20 minutes depending upon the size of the restoration. Dr. Baker then polishes the ceramic restoration and bonds it into place, ensuring optimal fit and comfort.
Dr. Baker takes pride in providing comprehensive services to patients in need of Austin, TX dental care. He and his staff at Westlake Family Dental Care invite anyone interested in learning more about CEREC and how they may benefit from same day replacement of old metal restorations to schedule a consultation. Maintaining good oral health is one way to ensure good overall health and Dr. David A. Baker is committed to helping people do just that.
About The Practice
Westlake Family Dental Care is a general practice offering personalized dental care for patients in Austin, TX since 1997. Dr. Baker received his dental degree from the University of Texas Health Science Center San Antonio Dental School and scored in the top two percent of the nation in Endodontics and Periodontics. He is part of one percent of dental professionals providing the LANAP® FDA cleared laser procedure for gum disease and periodontal treatment. Dr. Baker stays abreast of dental techniques and technology by attending at least 30 hours of continuing education each year. In addition to LANAP® laser surgery, Dr. Baker provides services such as fixed lower dentures, mini-implants, and TMJ treatment. To learn more about Westlake Dental Care and their dental services, visit their website at http://www.davidabaker.net and call (512) 782-8422.