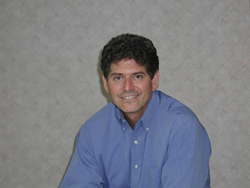 Selma, AL (PRWEB) August 06, 2014
Dr. Wayne Yarbrough is pleased to extend his periodontal services to patients in Selma, AL with gum disease. Dr. Yarbrough is one of the very few periodontal professionals who is certified to use the ground-breaking LANAP® protocol as a treatment option for gingivitis patients.
Gum disease is a very common condition that plagues individuals of all ages, and millions of Americans live with the uncomfortable and sometimes painful symptoms of the disease. Untreated gingivitis may contribute to the development of deadly diseases, such as cancer and heart disease, so it is important to treat the condition before it has a chance to advance to more dangerous stages. Dr. Yarbrough now offers the ground-breaking LANAP® protocol as a treatment method for Selma gum disease patients. With this treatment, patients do not have to deal with the pain and drawn-out recovery times that are typical of standard gum disease treatment procedures.
The LANAP® protocol differs from standard gum disease treatment methods due to its ability to hone in on diseased gum tissue without compromising the health of the surrounding soft tissue and bone. As a result, patients are able to retain more of their healthy gum tissue and experience less post-operative pain. The LANAP® protocol is also associated with a fast recovery time, since there is minimal trauma to the various tissues in the mouth and the laser is designed to seal off the area without the necessity of stitches. Gum disease patients are encouraged to learn more about the LANAP® protocol and find out if they are candidates for the procedure.
Patients with gum disease in Selma, AL are encouraged to seek treatment for their gingivitis symptoms to avoid serious complications associated with the disease. Patients are invited to schedule an appointment with Dr. Yarbrough to find out more about their treatment options, including the LANAP® protocol.
About The Doctor
Dr. Wayne Yarbrough is a periodontist offering personalized dental care for patients in Montgomery, AL since 1984. Dr. Yarbrough graduated from the University of Alabama and the University of Alabama Dental School, and received his certificate in periodontics. He is part of one percent of dental professionals providing the LANAP® FDA cleared laser procedure for gum disease and periodontal treatment. To learn more about Dr. Yarbrough and his dental services visit his website at http://www.yarbroughperiodontics.com and call (334) 230-5288.