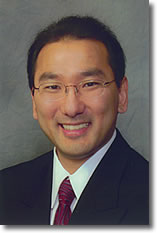 Fremont, CA (PRWEB) August 06, 2014
Dr. Colin T. Yoshida invites Fremont, CA residents to experience the benefits of holistic dentistry in Fremont, CA by scheduling an appointment with his practice. Traditional dentistry often involves the use of toxic materials that can poison the body and cause a variety of health issues, but Dr. Yoshida is committed to using safe, non-toxic materials and techniques such as ozone therapy to treat periodontal disease and other common dental conditions.
Periodontal disease is a common problem throughout the United States, and many victims of the condition are not aware of the various treatment options that are available. Patients who would like to try a more holistic approach to periodontal care can receive holistic dentistry in Fremont from Dr. Yoshida. Holistic dentists aim to treat common dental problems in the safest way possible, which means that toxic dental materials are never utilized in order to treat decay, gum disease, or other dental problems. In addition to bio-compatible crowns, orthodontics, and fillings, Dr. Yoshida also utilizes ozone therapy to treat oral infections such as gum disease without exposing his patients to unnecessary toxins. Ozone therapy is a new and innovative treatment technique that treats the source of the dental problem instead of simply covering up the symptoms.
Ozone therapy has been shown to have a disinfecting effect on diseased gum tissue. It has also been shown to promote the body's natural healing processes and improve blood flow. Ozone can be administered in a liquid form or a gaseous form, depending on the patient's unique case and needs. Because ozone is negatively charged (also referred to as basic), and infections are positively charged (also referred to as acidic), the ozone is naturally drawn to the site of the inflammation where it goes to work disinfecting the area and helping the body to heal itself. Ozone therapy has been shown to be effective in the treatment of gum disease, tooth decay, teeth and gum sensitivity, and root canals.
Periodontal disease patients who are concerned about how their dental health affects their overall health and who are interested in learning more about holistic dentistry in Fremont are invited to set up an appointment with Dr. Yoshida's dental practice.
About The Doctor
Colin T. Yoshida, DDS is a general dentist offering personalized dental care for patients in Fremont, CA. Dr. Colin Yoshida graduated from University of the Pacific School of Dentistry and is part of one percent of dental professionals providing the LANAP® protocol, an FDA cleared laser procedure for gum disease treatment. To learn more about Dr. Yoshida and his dental services, visit his website at http://www.fremontdentistry.com and call (510) 648-3184.