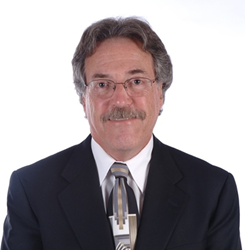 Medford, MA (PRWEB) August 07, 2014
Medford, MA patients suffering from sleep apnea can now turn to Dr. David B. Rosen, a periodontist with the expertise to provide exceptional treatment for sleep apnea. For many, the condition remains a mystery. It is difficult for many people to see the sleep apnea symptoms for what they are. The risks of untreated sleep apnea are significant, including decreased productivity at work, episodes of severe daytime sleepiness, and an increased risk of heart attack. For the millions of Americans living with apnea, the need to learn more about it and seek treatment is urgent.
Sleep apnea is often little understood by the people who suffer from its effects. Since it involves an interruption in the sleep that typically goes unnoticed by the sleeper, it can be difficult for many people to understand that they are suffering from sleep apnea. Medford residents now have an exciting new option for treatment, with Dr. Rosen providing a variety of options to overcome the condition and enjoy life with better sleep and all that it provides.
Some people may be familiar with some of the notable sleep apnea symptoms, such as:

Excessive snoring
Daytime sleepiness
Lack of energy
Restless sleeping
Some of the more serious risks of sleep apnea may be less known, such as an increased risk of heart attack with untreated sleep apnea. Researchers have found significant links between sleep apnea and cardiovascular conditions such as high blood pressure and stroke.
While there are different causes of the condition, Dr. Rosen is able to work with each patient to understand their specific treatment needs. A variety of treatments are available including non-invasive methods such as dental appliances, making lifestyle changes, and in some cases surgery may be recommended. After a thorough consultation and treatment, Dr. Rosen is able to help patients return to the healthy, natural sleep that the body needs for full functioning.
Visit http://www.sleepapneadentistma.com for more detailed information about sleep apnea symptoms. Call Dental Sleep Medicine of New England at (339) 970-0155 to learn more about and the types of sleep apnea treatment now available in Medford.
About the Doctor
David B. Rosen, DMD of Dental Sleep Medicine of New England is a periodontal practice that has provided personalized dental care for patients in Lexington, MA for over 35 years. Dr. Rosen received both his Doctor of Dental Medicine and Specialty Residency Certificate in Periodontics from Tufts University School of Dental Medicine, where he has served as a professor of periodontology since graduating. Dr. Rosen is also a Diplomat of both the American Board of Periodontology and the American Board of Dental Sleep Medicine. To learn more about Dental Sleep Medicine of New England and Dr. Rosen's dental services, please visit http://www.sleepapneadentistma.com or call (339) 970-0155.