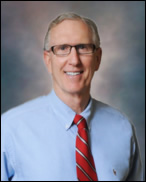 Treasure Coast, FL (PRWEB) August 12, 2014
Treasure Coast residents who have gum disease and are reluctant to undergo gum surgery can now find an alternative when they visit Dr. Robert Follweiler, a Treasure Coast periodontist, who offers the LANAP® protocol. This minimally invasive laser gum disease treatment can reduce the risk of patients experiencing the immediate consequences of periodontal disease, such as gum recession and tooth loss. The procedure may also help patients avoid serious long-term health problems associated with periodontal disease, including heart disease and stroke.
When he performs the LANAP® protocol, Dr. Follweiler uses the Periolase® MVP-7, a specialized laser, to treat periodontal disease. The procedure does not require any incisions, sutures, or loss of healthy tissue, since Dr. Follweiler can precisely target gum disease with the laser. The procedure actively lowers the risk of tooth loss by stimulating regeneration in the alveolar bone, allowing teeth to attach more securely to the bone. The laser also has a sterilizing effect, which lowers the risk of recurring periodontal disease. Dr. Follweiler's patients typically experience little pain or bleeding, and often, patients can resume their regular activities the same day, which makes the LANAP® procedure a highly convenient treatment option.
It is important that people with gum disease seek treatment because the condition may have many negative health effects. Research indicates that several serious conditions, including heart disease, stroke, and pancreatic cancer, are more prevalent in people with periodontal disease. Researchers are still exploring the reasons for these connections, but one potential factor is inflammation. Periodontal disease is a bacterial infection, and those bacteria can enter the bloodstream and circulate throughout the body. This can cause chronic inflammation, which may strain the immune system and raise the risk of other issues. Although the health consequences of periodontal disease are still being studied, people suffering from the condition can clearly benefit from visiting a Treasure Coast periodontist for treatment.
Dr. Follweiler welcomes patients from Stuart, Palm City, Port St. Lucie, St. Lucie West, and other nearby areas. Anyone who notices signs of periodontal disease, such as gum swelling, redness, bleeding, or pain, should visit a Treasure Coast periodontist as soon as possible. Patients are encouraged to call Dr. Follweiler's office today to schedule a consultation for periodontal disease treatment.
About the Doctor
Dr. Robert Follweiler is a periodontist offering personalized dental care for patients in Stuart, FL for 30 years. Dr. Follweiler graduated with honors from North Carolina State University. He graduated second in his class at Temple University Dental School in Philadelphia and was inducted into the OKU honors fraternity. Dr. Follweiler is part of one percent of dental professionals providing the LANAP® protocol, an FDA cleared laser procedure for gum disease and periodontal treatment. To learn more about Dr. Follweiler and his dental services visit his website at http://www.follweilerperio.com and call 772-919-7093.