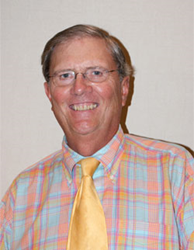 Fairfax, VA (PRWEB) August 12, 2014
Gum disease patients trying to locate a periodontist in Fairfax, VA who is experienced in utilizing the LANAP® laser protocol to treat periodontal disease symptoms are encouraged to schedule an appointment with Dr. J. Alexander Withers. Dr. Withers is one of the few dental professionals who is now qualified to perform this revolutionary and minimally invasive laser gum surgery procedure.
Gum disease is a remarkably common ailment that affects a large portion of society. The condition can occur when an individual does not exercise proper dental hygiene practices or as a result of genetics, among other risk factors. If periodontal disease is not treated right away, it can spread and cause unpleasant and dangerous symptoms, such as bone and tooth loss. Studies have shown that periodontal disease is also linked to many different health complications like diabetes, heart disease, and giving birth to babies that have low birth weights. Individuals who are living with periodontal disease symptoms such as inflamed and tender gums that bleed during brushing should promptly schedule a consultation with a periodontist. Fairfax patients are encouraged to find out about available treatment options, including the LANAP® laser protocol.
The LANAP® protocol is quickly becoming a highly esteemed and preferred treatment option for periodontal disease patients and dental professionals. While traditional periodontal disease treatment options almost always require sutures and incisions and can potentially damage healthy gum tissue, the LANAP® laser protocol effectively treats periodontal disease symptoms without any of these unpleasant techniques and side effects. During LANAP® treatment, a state of the art laser is used to target and remove disease-causing bacteria from deep within the gums. The PerioLase® MVP-7™ laser that is utilized during the procedure is extremely accurate and does not cause damage to healthy tissue surrounding the infected treatment sites. It also seals off the treated area so that sutures are not required and recovery time is significantly reduced.
Gum disease patients who are interested in a minimally invasive treatment method for their periodontal disease symptoms are invited to learn more about the LANAP® protocol from Dr. Withers, a leading periodontist in Fairfax. A consultation can be scheduled by calling Dr. Withers' dental practice today.
About The Doctor
Dr. J. Alexander Withers Periodontics and Implant Dentistry is a periodontal practice offering professional dental care for patients in Northern Virginia. Dr. Withers received a Bachelor's Degree in Biology, and earned his D.D.S. degree from The Medical College of Virginia. Dr. Withers has been named in the Top Dentists by the Washington Magazine, Checkbook Magazine and Consumer Research Council of America and Northern Virginia Magazine. To learn more about Dr. J. Alexander Withers Periodontics and Implant Dentistry and their dental services, visit their website at http://www.withersperio.com/ or call (703) 997-4211.