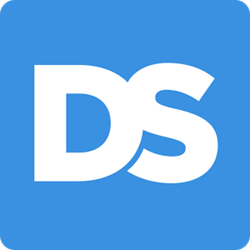 (PRWEB) August 05, 2014
A recent publication from one of the largest health and wellness portals in Brazil details the extensive features of its Dieta e Saúde app now that it is enabled for Intel® Atom™ tablets for Windows* 8.1. Over 2 million users have benefited from the valuable resources contained within the app.
The brochure describes the various ways that users can track and plan their meals, follow their weigh loss history, discover new recipes and access relevant nutrition information right on their mobile devices. The document notes that reaching and maintaining a healthy weight is achievable when users evaluate their progress and make smarter decisions, enabling them to look and feel great.
As an Intel® Software Partner, Minha Vida has access to a broad range of business and technical resources through the Intel® Developer Zone.
About Minha Vida:
Minha Vida operates the largest portal of health and wellbeing of Brazil. The company's purpose is to improve the quality of life of people through healthy living. For more information visit: http://www.minhavida.com.br
About the Intel Developer Zone
The Intel Developer Zone supports independent developers and software companies of all sizes and skill levels with technical communities, go-to-market resources and business opportunities. To learn more about becoming an Intel Software Partner, join the Intel Developer Zone. For more information, visit: https://software.intel.com/
Intel, the Intel logo and Intel Inside are trademarks of Intel Corporation in the U.S. and/or other countries.
*Other names and brands may be claimed as the property of others. Copyright ©2014 Intel Corporation. All rights reserved.