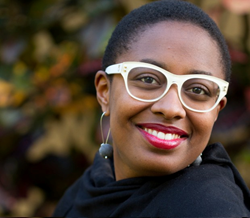 Fort Lauderdale, FL (PRWEB) August 03, 2014
South Florida JAZZ, now in its 23rd year as the principal purveyors of modern jazz in the region since 1992, formally announces its upcoming season schedule. All eight performances will be held at the Rose & Alfred Miniaci Performing Arts Center, 3100 Ray Ferrero, Jr Blvd on the Nova Southeastern University campus in Davie.
The focus of the organization remains steadfastly on presenting artists of national and international repute under the aegis of Artistic Director Ron Weber and Artistic Advisor Gary Burton, who believe this lineup is among the strongest and certainly the most diverse in the organization's history. It features legendary Jazz Masters Benny Golson and Jimmy Heath performing together; a rapidly ascending vocalist, Cécile McLorin Salvant; and even a classical duo playing Nuevo Tango music of the Argentine luminary, Astor Piazzolla. It should be an extraordinary season.
Subscriptions to all eight concerts can be purchased from the Broward Center box office at 954-462-0222 or online at http://www.southfloridajazz.org or http://www.browardcenter.org. Individual concert tickets, however, will be sold through Ticketmaster® by calling 800.745.3000 or online at http://www.southfloridajazz.org.
Tickets: $300 eight-concert subscription
Adult admission $40; students $15
All seating is reserved; Parking is free courtesy of South Florida JAZZ.
The 2014-15 Concert Schedule
Performances commence at 8:00 p.m.
November 8, 2014 - BRAZILIAN TRIO (A.K.A. Rio Trio)
Three of Brazil's finest jazz exports, the dazzling pianist Helio Alves, superb bassist Nilson Matta, and the iconic drummer Duduka Da Fonseca, comprise this amazing trio. This is serious jazz by veteran masters of the American and Brazilian idioms. All are long-time expatriates living now in New York, bringing authentic Brazilian time feel and rhythm to an amalgam of samba and swing.
December 13, 2014 - SUBLIME SAXOPHONE SUMMIT
This sextet is an all-star and legendary band brought together by tenor saxophonist Javon Jackson for this one-time performance. It features ageless tenor giants and NEA Jazz Masters Benny Golson and Jimmy Heath. The rhythm section is classic, as well, with pianst George Cables, bassist Peter Washington, and drummer Willie Jones III.
January 10, 2015 - TOMÁS COTIK AND TAO LIN
Tango Nuevo: The Music of Astor Piazzolla
Argentine violinist Tomás Cotik and Shanghai-born pianist Tao Lin will dazzle audiences with their interpretations of the groundbreaking compositions of Astor Piazzolla, who blended the tango of his homeland with classical music and jazz influences to create a stirring amalgam that - captured worldwide attention, including collaborations with Chick Corea and Gary Burton. The music is beautiful and the execution of these virtuosi simply stunning.
February 14, 2015 - LARRY CORYELL TRIO
A guitar master for four-plus decades, Larry Coryell, initially a pioneer of the jazz-rock fusion movement, has played in an array of eclectic configurations while composing both jazz and classical music. Few have explored more genres and exhibited continuous growth and evolution. This trio with bassist Larry Gray and drummer Paul Wertico will be what SFJ audiences have come to expect from this stellar and accessible performer.
March 14, 2015 - WARREN WOLF & WOLFPACK
Vibist Wolf dazzled South Florida audiences as a member of Christian McBride's band in 2011. Leading his own quartet, the full Warren Wolf personality and expression comes to the fore as he explores the jazz vocabulary in standards, originals, and classical spheres. He is among the most energetic exponents of the vibraphone. Superbly talented pianist, Benny Green, is on this date.
April 11, 2015 - MANUEL VALERA & NEW CUBAN EXPRESS
Cuban-born pianist and composer Valera, fresh off 2013 Grammy nominations for New Cuban Express, brings his high-energy band that melds Afro-Cuban rhythms with modern jazz vocabulary mixed with doses of funk and even R&B to create a modern Latin fusion, for those who feel it necessary to label music. The high level of musicianship speaks for itself. The incendiary Cuban alto saxophonist, Yosvany Terry, lights up the band.
May 9, 2015 - CÉCILE MCLORIN SALVANT
This Miami-born vocalist first won the Thelonious Monk Competition and subsequently was voted Rising Star-Jazz Artist of the Year in the 62nd DownBeat Critics Poll; and her album, Woman-Child, was the top Jazz Album of the Year, in addition to her winning Female Vocalist and Rising Star-Female Vocalist. This young artist has become a major figure and the jazz world is excited to see what she will do next.
June 13, 2015 - CLAYTON BROTHERS QUINTET
Brothers John (bass) and Jeff (reeds) prove that genes can carry an unimpeded flow of pure creativity. Add rising-star pianist Gerald (John's son), trumpeter Terell Stafford, and drummer Obed Calvaire and the band is phenomenal. All of the band-members are great players, but also are dedicated and much-decorated educators, firmly devoted to the perpetuation of jazz music for the generations.
Funding for this organization is provided in part by the Broward County Board of County Commissioners as recommended by the Broward Cultural Council.