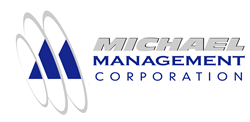 These instructor-led classes are designed to make online SAP courses more accessible to anyone.
San Diego, CA (PRWEB) August 04, 2014
Michael Management Corporation, a leader of award-winning SAP training solutions, provides both paid and complimentary live, instructor-led SAP training classes this month. These training sessions are the latest installments in the company's ongoing series of instructor-led classes designed to make online SAP courses more accessible to anyone who wants to increase their working knowledge of SAP. This month features one complimentary course, a course from the highly anticipated SAP ABAP training series, and a session for SAP training administrators:
Intro to SAP Report Painter Tuesday, August 5, 2014 (complimentary)
Join FI/CO consultant Wessel Viljoen as he introduces the main functions and features of the SAP Report Painter application. You will learn: a basic overview of Report Painter; reporting groups, tables and libraries; general selections, drilldowns, report alignments; copying a report in Report Painter; and modifying a copied report.
SAP ABAP: Developer Tools II Thursday, August 7, 2014
Watch and listen SAP Solutions Architect & Process Consultant Lukas Dietzsch as he completes his introduction to the basics of using developer tools in ABAP programming. You will learn how to create an Error Analysis, use debugging tools in ABAP, use breakpoints and watchpoints, find source code errors and "bugs," debug existing ABAP source code and more.
6 Steps to an Effective Needs Assessment for Corporate Training Thursday, August 21, 2014
Hear from the Michael Management Team as Operations Manager Erin Lett and Project Manager Leslie Bass explore 6 easy steps to an effective needs assessment for corporate training. You will learn about identifying problem needs within your corporation, determining the design of your needs analysis, collecting the correct data, analyzing the data effectively, developing an action plan, and more.
To register for any of these live SAP training courses, please visit: http://www.michaelmanagement.com/sap-training-live.asp.
About Michael Management Corporation:
Michael Management Corporation is a leading provider of SAP training, SAP access, and recognized expert SAP consulting services. The company provides an unmatched level of SAP product expertise and consulting experience. Michael Management's online SAP training courses are used by many Fortune 500 companies around the world to train their users on SAP know-how. For more information, visit http://www.michaelmanagement.com.