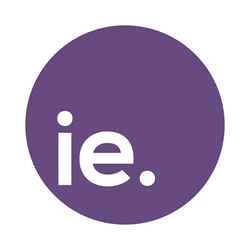 A brand strategy is essential for both a startup, and a multi-million dollar business.
San Francisco, CA (PRWEB) August 07, 2014
What do the world's most iconic companies have in common? A brand strategy, which is an essential exercise to implement in order to develop the right perception and image of a company, especially in today's ever-expanding startup environment where it is increasingly difficult to stand out above the rest. What happens to a 100-year-old brand? How do such companies remain relevant and adapt to the changing times?
The Brand Strategy Innovation Summit explores some of the most challenging areas of brand strategy, with direct feedback and interactive discussions with the leaders of world-renowned brands. Building a brand across multiple platforms is one topic that continues to arise. In today's digital environment, a brand needs to be fluid and flexible to be able to successfully inject the brand vision into the marketplace. Developing a brand across multiple channels is essential to the development, and success of a brand strategy.
Comedy Central has a well-established multi-channel brand presence and Vice President of Brand Marketing will discuss how to market a multi-platform brand across all devices. New media has radically redefined how consumers enjoy and interact with content. Making the leap from TV screens to every screen is how brands like Comedy Central will remain relevant, as consumer choices continue to evolve.
"A brand strategy is essential for both a startup, and a multi-million dollar business," says International Events Director, Lewis Hudson. "This summit gives perspective to brand strategy and we explore how new companies should give life to theirs, and how larger brands must continue to diversify in order to maximize value in new market places."
The event is essential for anyone working within the strategy industry. For a complete list of speakers, agenda and registration details for the Brand Strategy Innovation Summit, please visit: http://theinnovationenterprise.com/summits/brand-strategy-innovation-SF-2014.
####
About Innovation Enterprise: Innovation Enterprise, a CFO Publishing company is an independent business-to-business multi-channel media brand focused on the information needs of Senior Finance, Operations, Planning, Strategy, Decision Support and Advanced Analytics executives.
Products include IE.Summits, IE.Finance, IE.Analytics, IE.Operations, IE.Strategy, IE.Membership and IE.Insights. Whether it's delivered online, or in person, everything IE produces reflects the company's unshakeable belief in the power of information to spur innovation.