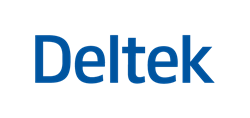 HERNDON, Va. (PRWEB) August 05, 2014
Deltek, the leading global provider of enterprise software and information solutions for professional services firms and government contractors, today announced that the German engineering firm TECOSIM has selected Deltek's industry-specific ERP solution Deltek Maconomy and resource planning solution Deltek People Planner. TECOSIM is a world-leading provider of Computer Aided Engineering (CAE) and will use Deltek's software in both their domestic offices and international subsidiaries. It is TECOSIM's goal to integrate and improve its financial management, project management, and resource planning processes and drive increased resource utilization and project profitability with their Deltek Maconomy solution.
TECOSIM employs more than 400 CAE engineers and create solutions for mobility, energy, industry & technology and health. TECOSIM has grown substantially the past few years and needed an integrated solution to replace its disparate systems.
The Deltek Maconomy solution will enable TECOSIM to execute and manage complex projects from one integrated solution. A key advantage of Deltek Maconomy and People Planner is that it will allow the growing company to operate effectively across multiple countries through the unique multi-currency and intercompany billing capabilities that the integrated solution offers. By leveraging these international capabilities, TECOSIM will get a complete, project-based financial management solution that includes real-time reporting and visibility into business performance across its subsidiaries.
"After a thorough selection and evaluation process we have chosen Deltek as our solution provider. They know our industry very well and further to that, what convinced us to select Deltek is their international orientation, the experienced team and the many positive customer references. We are looking forward to a successful cooperation," said Jürgen Veith, CEO, TECOSIM.
"We are proud to welcome TECOSIM to our extensive list of engineering customers throughout the world. With our presence in Germany and a full set of localized solutions, we are very committed to delivering our industry leading capabilities to project-based companies in this market. Our solutions are purpose-built for professional services firms such as TECOSIM," said Claus Thorsgaard, EVP and General Manager, Deltek Professional Services.
About TECOSIM
TECOSIM is a technology corporation specializing in computer-aided engineering (CAE). They are headquartered in Rüsselsheim (near Frankfurt) and have seven local branches in the rest of Germany. It also has subsidiaries in the UK, India and Japan. With a team of about 400 CAE engineers worldwide, TECOSIM creates solutions for transport, energy, industry & technology and health. With the aid of CAE in the early stages of product development, specialists simulate the behavior of components under different environmental influences and then visualize the result. Services include structure simulation, fluid dynamics (CFD), multi-body simulation, process development and special software solutions.
About Deltek
Deltek is the leading global provider of enterprise software and information solutions for professional services firms and government contractors. For decades, we have delivered actionable insight that empowers our customers to unlock their business potential. 18,000 organizations and 2 million users in over 80 countries around the world rely on Deltek to research and identify opportunities, win new business, optimize resources, streamline operations, and deliver more profitable projects. Deltek – Know more. Do more.®
Follow us on Twitter @Deltek or fan us on Facebook at http://www.facebook.com/deltekinc.
For further information contact:
Deltek
Oliver Brüggen, Enterprise Director, Deltek Germany, GmbH
Email: oliverbrueggen(at)deltek(dot)com
Telephone: +49 (172) 6311452
Katrine Hertz Østergaard, Director, Deltek Corporate Mktg. & Communications
Email: katrinehertzostergaard(at)deltek(dot)com
Telephone: +45 3527 7900
Lauran Cacciatori, Director, Deltek Corporate Mktg. & Communications
Email: LauranCacciatori(at)deltek(dot)com
Telephone: +1 703 885 9947