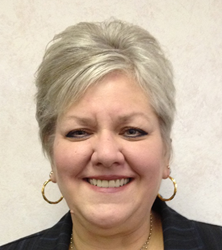 Hospice care combines my skill sets with my concern for people in need of care.
Palatine, IL (PRWEB) August 06, 2014
Hope Palliative & Hospice Care announced today the appointment of Ms. Corinne Brokopp to serve as their Office Manager and Human Resource Specialist. Ms. Brokopp comes to Hope Hospice with a great deal of professional experience in administrative support, sales management, and accounting.
"Ms. Brokopp joins Hope Hospice at a pivotal point in our organization's growth. Her experience coordinating the needs of an office and field staff is very important to us right now as we adjust to new growth," says Angela Click, Assistant Administrator of Hope Hospice.
Ms. Brokopp has served as the Executive Assistant to the Vice President of Engineering at FM Global Insurance, and as an Accounting Associate for American Tower Corporation and Kieffer & Co. She also worked as an Administrative Assistant to the Sales Manager at Semler Industries. After doing administrative support for Automated Health Systems, Ms. Brokopp became interested in working in the healthcare field.
At Hope Hospice, Ms. Brokopp facilitates the management of their patient documentation program and assists administration with office coordinating and outreach efforts. She also serves their patients as a volunteer, visiting patients to provide social support.
"I am very happy to be a member of the Hope Hospice team. Here I am able to provide my organizational skills as well as facilitate important support to our patients and families," says Corinne Brokopp of Hope Hospice.
Individuals interested in learning more about Hope Palliative & Hospice Care are encouraged to visit http://www.gohopehospice.com and/or call 847-803-0400 24 hours a day, 7 days a week for a free consultation.