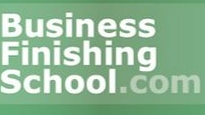 If you want to be a better entrepreneur, business owner, spouse or parent, then you have to attend this next event.
Dallas, TX (PRWEB) August 05, 2014
Business Finishing School, a business growth and development training company, is hosting a Business Mastery-Intensive Bootcamp for business owners and entrepreneurs, September 12th to 14th in Dallas, Texas.
The event focuses on using foundational business principles. Several topics of discussion will include the importance of accountability in business, leveraging and inspiring employees, and creating a business frame to continue into the new year.
"People want simplicity in their lives. Business leaders, executives, entrepreneurs and employees are overworked, unaligned, and not performing to capacity. Our bootcamps were designed to bring everyone on the same page. We teach you foundational, easy to implement business principles to simplify your life and business, inspiring you and your team to be focused on proper goals and objectives," states Rick Sapio, Co-founder of Business Finishing School.
Past bootcamp attendee, Teresa Kuhn says, "I've had the honor and privilege of working closely with some of the best coaches in the country, names you would no doubt recognize. I can tell you that Business Finishing School is in a class by itself. Rick Sapio and Patrick Gentempo are masters who deliver world class teachings at a fraction of the cost while keeping true to their promise – that you will gain simplicity, probability and leverage in your business and transform your life. The Business Mastery-Intensive (BMI) events do not hold back – you get everything you need – from live training to documents you can implement immediately. This is the real deal – no hype. The timeless principles that they teach will impact every area of your life. If you want to continue banging your head against the wall, trying to figure it all out, just keep doing what you are doing. If you want to be a better entrepreneur, business owner, spouse or parent, then you have to attend the next event!"
ABOUT Business Finishing School, LLC
Business Finishing School is a blueprint that efficient, successful companies follow to maximize results. This "just add water program" is designed for business leaders, entrepreneurs, executives and staff to identify the road blocks in business that are preventing them from moving forward and allows them to wake up to their full business potential. The Business Mastery-Intensive Bootcamp sessions are open to non-members and the general public.