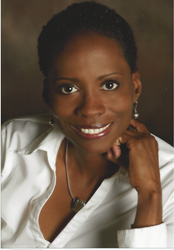 Greensboro, NC (PRWEB) August 12, 2014
The NBCC Foundation, an affiliate of the National Board for Certified Counselors (NBCC), recently selected La Vera Brown of Raleigh, NC, for the National Board for Certified Counselors Minority Fellowship Program (NBCC MFP). As an NBCC MFP Fellow, Ms. Brown will receive funding and training to support her education and facilitate her service to underserved minority populations.
The NBCC MFP is made possible by a grant awarded to NBCC by the Substance Abuse and Mental Health Services Administration (SAMHSA) in August 2012. The Foundation is contracted by NBCC to administer the NBCC MFP, as well as training and collaboration activities, such as webinars, that are open to all National Certified Counselors. The goal of the program is to strengthen the infrastructure that engages diverse individuals in counseling and increases the number of professional counselors providing effective, culturally competent services to underserved populations.
The NBCC MFP will distribute $20,000 education awards to Ms. Brown and the 21 other doctoral-level counseling students selected to receive the fellowship award. La Vera C. Brown is a graduate of North Carolina Central University in Durham. She has a graduate degree in counselor education from North Carolina Agricultural and Technical State University in Greensboro and is currently pursuing a doctoral degree in counselor education from North Carolina State University in Raleigh. She is a National Certified Counselor (NCC) and a licensed professional counselor supervisor in the states of North Carolina and Delaware. She has worked extensively in Guilford and Wake County Public Schools as a counseling professional as well as a community-based clinician. Throughout her nearly 20-year career she has served as a community advocate, educator and therapist for adolescents, children and families. As an NBCC MFP Fellow, she plans to continue to advocate for the integration of mental health services within public schools by supporting the expansion of school-based health centers.
The Foundation plans to open the next NBCC MFP application period in November 2014. To learn more about the NBCC MFP and its fellows, please visit our website.
###
About the NBCC Foundation
The NBCC Foundation is the nonprofit affiliate of the National Board for Certified Counselors (NBCC), based in Greensboro, North Carolina. NBCC is the nation's premier professional certification board devoted to credentialing counselors who meet standards for the general and specialty practices of professional counseling. Currently, there are more than 52,000 National Certified Counselors (NCCs) in the United States and more than 50 countries. The Foundation's mission is to leverage the power of counseling by strategically focusing resources for positive change.