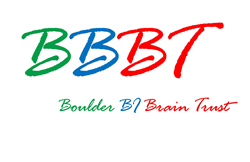 We are thrilled to have the opportunity to present our vision on the future of business analytics to the BBBT analyst community. – Ben Plummer, Chief Marketing Officer, Datawatch
Boulder, Colorado (PRWEB) August 04, 2014
On Wednesday, August 6, 2014, Datawatch Corporation's (NASDAQ-CM: DWCH) Chief Marketing Officer and Senior Vice President of Strategic Alliances, Ben Plummer, and Vice President of Products, Jon Pilkington, will explore the business benefits of applying visual data discovery to real-time streaming data, not just to historic data at rest.
"They say a picture is worth a 1,000 words. In today's BI and analytics environments, a picture is worth thousands of data points. Data visualization is the recommended way to quickly comprehend complex analytical results — especially for the real-time operational world where every second counts," said BBBT Founder, Claudia Imhoff. "Datawatch will discuss their ability to access and visualize data from any source including the critical, streaming, real-time data. A tall order, and one that is badly needed in today's expanding BI environments."
"We are thrilled to have the opportunity to present our vision on the future of business analytics to the BBBT analyst community," said Mr. Plummer. "More importantly, we'll be looking forward to the live feedback and expert opinion on how we apply visual data discovery to real-time streaming data."
A podcast summarizing the presentation will be available at the BBBT Podcast page, and a video of the presentation will be available at the BBBT Video page.
About BBBT
The Boulder Business Intelligence Brain Trust has served the BI industry since 2006. It is a consortium of over 150 industry analysts, experts, and practitioners from around the world. BBBT hosts BI industry vendors who provide extended, interactive briefings, streamed live as webinars exclusively to BBBT members. It's a reciprocal arrangement, the members receive the latest information on current and planned BI tools and technologies, and the vendors get valuable feedback on their offerings, marketing, and messaging.
About Datawatch
Datawatch Corporation (NASDAQ-CM: DWCH) provides visual data discovery software that optimizes any data – regardless of its variety, volume, or velocity – delivering next generation analytics to reveal valuable insights for improving business. Its unique ability to integrate structured, unstructured, and semi-structured sources like reports, PDF files and EDI streams with real-time streaming data into visually rich analytic applications allows users to dynamically discover key factors that impact any operational aspect of their business. This ability to perform visual discovery against any data sets Datawatch apart in the big data and visualization markets. Organizations of every size, worldwide use Datawatch products, including 99 of the Fortune 100. Datawatch is headquartered in Chelmsford, Massachusetts with offices in New York, London, Munich, Stockholm, Singapore, Sydney and Manila, and with partners and customers in more than 100 countries worldwide. See the Whole Story for yourself by downloading the free trial at http://www.datawatch.com/trial.