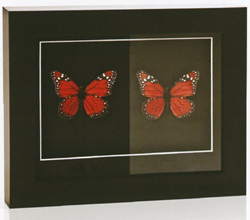 Frame Destination is the only US online retailer selling Artglass products.
Dallas, TX (PRWEB) August 05, 2014
Frame Destination, an online retailer of ready-made and custom frames and do-it-yourself framing supplies, announced today that the company now carries Artglass, a line of high-quality framing glass used by the art-display industry and in respected museums worldwide. With this new offering, Frame Destination becomes the only online retailer of Artglass products in the United States.
Artglass products offer supreme clarity, showcasing art without distortion. Each pane of glass reduces reflection, while the smooth surface allows intricate details of the art to shine through. Artglass varieties are also durable, scratch-resistant, and do not require special glass cleaners for maintenance.
Artglass is ideal for framing virtually any medium, such as graphics, watercolors, and photographs, as well as archival documents and collectibles. Artglass products provide protection against dust, humidity, and UV rays. Frame Destination now offers Artglass Preservation Clear, Artglass Anti-Reflective Water White, and Artglass UV Anti-Reflective Water White directly to its customers.

Artglass Preservation Clear preserves keepsakes and artifacts, blocking more than 90 percent of harmful indoor and outdoor ultraviolet rays, which can cause fading and discoloration.
Artglass Anti-Reflective Water White is optimal for picture framing because it has no green tint or optical distortions, while offering an anti-reflective coating. Artglass Anti-Reflective Water White can also be cut and glazed from either side and is scratch-resistant.
Artglass UV Anti-Reflective Water White provides enhanced protection against ultraviolet rays. With no green tint or optical distortion in the glass, the art can be viewed unobstructed.
Artglass's durable and scratch-resistant coating is optimal for those who want to take a DIY approach to framing. Fingerprints are easy to wipe away, and there is no need to determine which side of the glass to cut or which side must be placed facing the art. Artglass gives artists complete ownership of their creative endeavors from start to finish, without compromising the professional integrity and optimal viewing of the framed piece.
Artglass is manufactured by GroGlass, a European company that makes coatings not only for art framing, but also for use in top-of-the-line electronic displays, solar modules, greenhouses, and more.
About Frame Destination Inc.
Frame Destination Inc. is an Internet-based retailer of picture frames and do-it-yourself framing supplies. The company manufactures and ships ready-made and custom picture frames and supplies from its production facility in Dallas, Texas. As an avid photographer, Frame Destination owner and president Mark Rogers became frustrated when searching for nonstandard-size frames for his prints. Rogers founded Frame Destination to provide high-quality, ready-made frames and framing supplies in a broader range of sizes and styles. Frame Destination produces and sells ready-made frames available in 60 standard and nonstandard sizes ranging from 4x6 to 32x38 and also makes frames in custom sizes up to 40x60.
For more information, visit http://www.framedestination.com or call 972-479-1188.