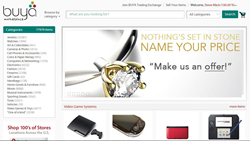 Bravo provides the total package with the commitment to change and adapt to multi-store needs and the needs of the pawn industry.
(PRWEB) August 06, 2014
Empowered with Bravo's powerful enterprise platform, IPawn is doubling their current ten store pawn operation by adding ten new locations in Iowa next month. Bravo's next-gen software as a service (SaaS) provides IPawn business solutions on Bravo's cloud platform, enabling global and local e-commerce, social media, encyclopedic product evaluation, product assessment services, CRM, and big data business intelligence.
Last year IPawn sought a software solution that provided its investors with both insight and transparency for their company. "As a company, we want to provide exceptional customer service in a friendly environment while offering our customers the best solution for their financial needs," says owner Daryl Martin. "Bravo provides the total package with the commitment to change and adapt to multi-store needs and the needs of the pawn industry."
Bravo's Enterprise Cloud Platform allows multiple store operators the freedom to choose what they need. Bravo's exclusive operating processes, along with compliance for today's ever challenging regulatory environment, is an investment that drives greater profits. "IPawn's management had a set of requirements in finding a system to meet the multiple store business needs -- e-commerce, eBay, big data, and ease of use. Bravo met their requirements," said 4th generation pawnbroker Steve Mack, Bravo's CEO and founder. "IPawn is led by an exceptional, forward-thinking group of individuals and we are proud to call them our partners."
The Bravo platform leverages the power of the cloud to deliver customer engagement initiatives, increase operational efficiency, optimize workflow and provide big data analytics while facilitating ease of use and training through in-depth analysis of products, customers, and transactions.
About Bravo Store Systems, LLC
Bravo Store Systems are an Enterprise SaaS provider for retail stores and the secondary products industry, specializing in pawn shops, buy & sell, antiques, consignment, and non-profit storefronts. Bravo Cloud Enterprise Systems have accommodated new business startups as well as Fortune 1000 clients. Bravo's multi-tenant platform currently provides services for clients in Mexico, Sweden and the United States.
About BUYA.com
BUYA.com is the Dynamic eCommerce Marketplace, offering custom-branded eCommerce storefronts as well as individual web shopping destinations under the BUYA umbrella, seamlessly integrated with Bravo's retail POS systems. The BUYA marketplace real-time e-Commerce platform merges all of the inventories from all of its users and feeds all listings into Google, Yahoo, and Bing.
About IPawn
Two years ago, Darryl Martin and his business partners opened their first pawnshop with the dream to create return business and ongoing relationships with both staff and customers. They achieve this mission at every location by providing exceptional customer service in a clean and friendly environment while offering customers the best solutions for their short term financial needs. IPawn continues to grow to meet the demands of its customers.