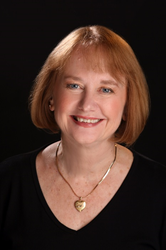 Emoticons rarely belong in professional messages. . . . They can distract readers, conflict with the intended meaning and seem silly or pointless.
Seattle, Washington (PRWEB) August 05, 2014
With the huge volume of emails, texts and chat messages they exchange on the job, people need quick, consistent ways to cultivate all-important relationships while communicating about work. To help professionals meet that need, the business writing training company Syntax Training has launched a new online live class, Writing to Build Relationships, which debuts on August 13.
According to writing expert and Syntax Training founder Lynn Gaertner-Johnston, people often overlook the relationship aspects of communication in their rush to send or reply to an email. As a result, their messages may come across as abrupt or unfeeling and weaken the work relationship. Sometimes when people do recognize the need for warmth or enthusiasm in a message, they insert a quick, ambiguous emoticon. "Emoticons rarely belong in professional messages," says Gaertner-Johnston. "Even in a good-news message such as a resolution to a problem, they can distract readers, conflict with the intended meaning and seem silly or pointless."
In Writing to Build Relationships, attendees learn how to:
--Send brief messages that come across as efficient yet friendly.
--Add the right words to communicate warmth and thoughtfulness.
--Recognize risky writing behaviors that can damage relationships and build mistrust.
--Phrase statements in ways that avoid a blaming or condescending tone.
--Identify ways to nurture relationships even in routine messages.
The 90-minute online class includes an interactive presentation, discussion of communication scenarios, and practice in writing and revising brief messages. Attendees each receive a copy of Gaertner-Johnston's award-winning book, "Business Writing With Heart: How to Build Great Work Relationships One Message at a Time." Participation does not require any special software, just a computer with a keyboard, an Internet connection and a phone. Attendance is capped at 18 people.
Writing to Build Relationships takes place on Wednesday, August 13, from 1 to 2:30 p.m. Eastern Daylight Time. The cost is $99 per person, and group discounts are available. This PDF flyer covers the class details and includes a registration link. Registration is also open through Syntax Training at 206-782-8410 and info(at)syntaxtraining.com.
About Syntax Training
Since 1990, Syntax Training has delivered business writing courses to more than 100 client companies and organizations, including Microsoft, MasterCard, REI, PACCAR, Kaiser Permanente, and AARP. The company is located in Seattle, Washington.