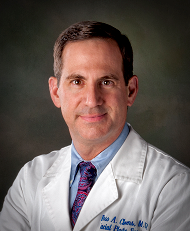 Melbourne, FL (PRWEB) August 05, 2014
Ross A. Clevens, MD, FACS, and Board Certified Facial Plastic Surgeon has been invited to speak at the Biobridge Regeneration International Conference in Venice, Italy in September 2014.
Annually, the Biobridge Conference assembles leading and forward-thinking international experts, scientists, commercial professionals and public figures in the field of biotechnology. The symposium serves as a platform to share and discuss the latest findings in regenerative medicine in order to encourage research and discussion in stem cell related treatments.
Dr. Clevens was selected to present on "A twenty year retrospective on the evolution of PRP in facial plastic and reconstructive surgery" and "Innovations in PRP and facial cosmetic surgery: PRP combination therapies with fat, fillers, lasers and skin rejuvenation".
As one of the pioneers in using Platelet Healing Gel, Dr. Clevens has helped over 10,000 patients, since 2000, get back to normal life more quickly following surgery. With his extensive ongoing clinical experience, Dr. Clevens remains a leader in facial plastic surgery healing advances, lecturing throughout the country at national plastic surgery meetings on methods that speed recovery, reduce bruising, minimize swelling and reduce discomfort following facial cosmetic surgery by up to 40%
A nationally recognized educator, author, and lecturer, trained at Yale, Harvard and the University of Michigan, Dr. Clevens was voted "One of America's Top Doctors", "Best of Brevard", and "One of America's Top Physicians".
About Clevens Face and Body Specialists
Clevens Face and Body Specialists is a state-of-the-art, multi-specialty practice, with offices in Melbourne, Suntree, and Merritt Island, offering unique expertise in cosmetic surgery of the face, breast and body. Voted "Best in Brevard", Ross A. Clevens, MD, FACS is a nationally recognized, Ivy League trained Board Certified Facial Plastic and Reconstructive Surgery. Adam Oppenheimer, MD brings unique expertise with his specialization in breast and body plastic surgery. For additional information on Clevens Face and Body Specialists, please visit http://www.drclevens.com or call 321-727-3223.