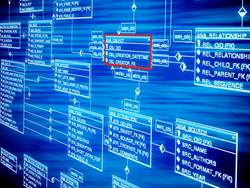 Burbank, CA (PRWEB) August 05, 2014
Business Insurance USA is excited to announce today that customized liability insurance is now available for Database Designers. The new coverage options include a package deal for general liability insurance as well as Errors and Omissions, or Professional Liability.
"Database design professionals work onsite and offsite to provide specialized services to their customers," said Business Insurance USA Executive Director Gary Fisher, "and this opens them to multiple types of liability risks. With our new plan however, even the smallest companies and solo professionals can afford to protect themselves against potential general liability risks and against problems that might arise due to a professional error."
The new commercial insurance coverage provided by Business Insurance USA combines General Liability and Professional Liability into one affordable package.
About General Liability
General Liability insurance protects database design companies and independent professionals if an accident causes injuries or damages, and the database designer is blamed for them. General liability provides broad protection in the event that an accident causes bodily injuries or personal property damages. It also provides protection legally and financially if a database designer is accused of causing harm with or in his advertising – such as a competitor suing for copyright infringement. Additionally, this coverage reduces the risks associated with property damage that may occur to buildings and structures that the company rents or leases for business purposes.
About Professional Liability
Professional liability insurance is also known as E&O coverage, or Errors and Omissions insurance. This type of liability coverage provides financial and legal protection for database designers if they are accused of making a professional mistake that causes loss to their clients. Civil lawsuits alleging negligence and similar professional errors are not covered under a general liability insurance policy, thus combining E&O coverage helps reduce the overall risks database design professionals may encounter.
About Business Insurance USA
Business Insurance USA is a commercial insurance policy provider that is based in southern California, USA. They specialize in providing tailored commercial coverage to many business industries across twenty states.
Business Insurance USA helps many types of companies reduce risks associated with owning and operating a company. An example of the types of policies they can configure for your needs includes Professional Liability, or Errors and Omissions; General Liability; Business Auto Insurance; Surety Bonds; Workers Compensation; and Business Owners Policies.
For more information, visit http://www.businessinsuranceusa.com.