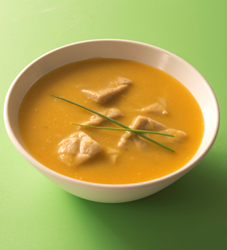 "Adding natural and 'real' products and foods to your daily lifestyle is in itself an important step to feeling good and boosting your health," said Jim Emme, CEO of NOW Health Group.
Bloomingdale, Ill. (PRWEB) August 05, 2014
With fall quickly approaching, there's often a need for people to rethink what a healthy lifestyle means to them as they get back in the routine of busy, on-the-go schedules. From learning new, no-hassle recipes using wholesome ingredients, to creating a seasonal fitness plan, to finding new ways to relax and rejuvenate, leading natural products manufacturer NOW Foods provides a one-stop wellness solution with more than 1,400 affordable and quality products to support a variety of needs.
"Adding natural and 'real' products and foods to your daily lifestyle is in itself an important step to feeling good and boosting your health," said Jim Emme, CEO of NOW Health Group. "As we head into a season that challenges our wellbeing with shorter days and activity-packed agendas, we want people to know they can count on NOW to provide products that empower them to lead healthier lives."
Here are three ways people can easily tackle a healthier lifestyle this season:
Rethink Your Recipes
Suzy Singh, NOW's Corporate Chef and finalist on FOX's "MasterChef," created good-for-you, five-ingredient recipes that combine seasonal staples with wholesome grains and flours, perfect for weeknight meals and snacks. The Butternut Squash Dumplings recipe features new Living Now® Gluten-Free Baking and Pancake Mix, an incredibly versatile, all-purpose mix specifically formulated to create great-tasting recipes. Whether eating gluten-free by choice or necessity, this is a palate-pleasing recipe for all.
"Recipes don't have to be complicated to be healthy, delicious, and enjoyable for everyone in the family," said Chef Singh. "What I love about these recipes is that you can simply swap in smarter ingredients, like Amber Agave Nectar instead of sugar, to create new family favorites."
Beyond recipes, support good nutrition with the right vitamins and supplements formulated specifically for men or women, and even incorporate a probiotic for good gut health, while boosting the immune system to preempt seasonal challenges.
Fall into a Fitness Routine
Create a fitness plan to take advantage of autumn activities, such as raking leaves; relocate daily workouts to the trails to experience the beauty of the leaves changing; and if training for fall marathons/competitive events, exercise earlier in the day to capture the most sunlight and check fitness off the list for the busy day ahead. Support activity with sports nutrition staples such as NOW® Sports Chewable D-Ribose for a pre-workout energy boost and a Pea Protein and banana smoothie for optimal post-workout recovery.*
Relax and Refresh
Setting aside time to "detox" and soothe the conscience each day can be as simple as relaxing with a cup of tea. The new NOW® Real Tea® Women's Righteous Raspberry™ is a caffeine-free, floral bouquet of Raspberry Leaves, Hibiscus, and Rose Hips, formulated to support optimal women's wellness. And, add aromatherapy to the daily wind-down. Try one of six new Essential Oil Blends from NOW® Solutions, such as Clear the Air, a purifying and refreshing blend of Peppermint Oil, Eucalyptus Oil, Hyssop Oil, and Rosemary Oil.
These products are available at http://www.NOWFoods.com, and also at health food stores nationwide. To stay up-to-date on NOW Foods news, follow them on Facebook, Instagram and/or Twitter @NOWFoods. For Chef Singh recipes, visit http://www.nowfoods.com/chefsuzyrecipes.
About NOW Foods:
Founded by Elwood Richard in 1968 on the belief that natural is better, NOW Foods has grown from a small family operation into one of the most highly respected manufacturers in the natural products industry. Still a family-owned company today, NOW provides customers with a comprehensive approach to wellness by offering more than 1,400 dietary supplements, foods, sports nutrition and personal care products. NOW Foods is committed to offering safe, affordable products of the highest quality, and is a highly regarded advocate in the natural products industry. Its state-of-the-art manufacturing facility in Bloomingdale, Ill., has been GMP (Good Manufacturing Practices)-certified since 2000 and its in-house laboratory capabilities are among the best in the industry. The company has over 900 employees, and its products are sold in more than 80 countries. After 45 years in the natural products industry, NOW remains committed to its original mission – to provide value in products and services that empower people to lead healthier lives. http://www.NOWFoods.com