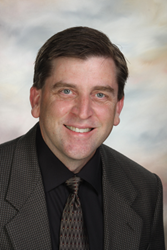 Lake City, FL (PRWEB) August 13, 2014
Dr. Walter Wood is excited to announce that his periodontal services are now available to residents with gum disease in Lake City, FL. All individuals who are experiencing some of the common signs and symptoms of the condition, including bleeding gums, inflammation, and bone loss, are encouraged to promptly schedule a consultation with his office and find out more about the minimally painful LANAP® laser treatment option.
Gum disease symptoms can be uncomfortable and often include bleeding gums while brushing and flossing. If the disease is not treated in a rapid manner, it can lead to more serious oral and general health complications. The bacteria that cause gum disease induce the body to destroy the bone that supports the teeth. If enough bone is lost over time, the risk of tooth loss becomes imminent. Recent studies make it clear that there is a link between gum disease and health complications such as cancer, babies with low weight at birth, and heart disease. Although the exact relationship between gum disease and these more serious health conditions is not fully understood, there is clearly a link among them. Patients with gum disease in Lake City who seek treatment for their condition often undergo a procedure that involves a dental professional cutting out the infected gum tissue with a scalpel or other specialized tool. While this technique has successfully treated gum disease for many years, there is a newer and minimally invasive procedure available called the LANAP® laser protocol.
Patients who receive the LANAP® protocol will enjoy the benefits of gum disease treatment without many of the drawbacks that are often associated with the procedure. A highly advanced and specialized laser called the PerioLase® MVP-7™ is capable of finding and removing bacteria infected gum tissue in a very accurate and efficient manner, without causing damage to healthy tissue. In fact, this highly advanced laser helps to generate regrowth of bone tissue in treatment sites. The laser does not cause excessive bleeding and is capable of sealing off the treated area and thus eliminating the need for sutures. Patients who receive the LANAP® protocol can expect recovery time to be very quick and minimally painful.
Those with gum disease in Lake City, FL who are tired of dealing with bleeding gums and other uncomfortable periodontal disease symptoms are encouraged to find out more about the LANAP® laser protocol. Patients can learn if they qualify for the procedure by calling Dr. Wood's office and scheduling a consultation.
About The Doctor
First Coast Periodontics, P.A. is a periodontal practice that has provided personalized dental care to patients in Jacksonville, Florida for over 25 years. Dr. Walter Wood received his undergraduate degree from Florida State University, graduated from the University of Florida Dental School, and completed his certificate in Periodontics from the University of North Carolina at Chapel Hill. Dr. Wood is part of one percent of dental professionals providing the LANAP® FDA cleared laser procedure for gum disease treatment. First Coast Periodontics is a practice limited to periodontics, including dental implants. To learn more about First Coast Periodontics and their dental services, please visit http://www.jacksonville-periodontist.com and call (904) 416-1436.