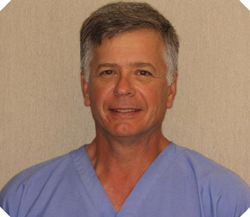 Kingsville, TX (PRWEB) August 14, 2014
Dr. Tilman Richards now provides dental care for Kingsville, TX patients that helps people have new shining smiles and improved oral health in a simple office visit. Leading the way with exciting technologies that are changing how dentistry is done, Dr. Richards uses an advanced technology called CEREC® to create custom crowns and inlays made of ceramic material. All the equipment for the procedure is in his office, so patients leave the visit with a permanent new smile, not a temporary crown to be replaced at a later date.
The process starts with a detailed digital image of the tooth that is to be repaired. There is no mold with unpleasant gooey material, as in traditional crown and inlay procedures. Dr. Richards next works with the computer to guide the CEREC® machine on the precise dental specifics of the crown that is required. Next, a solid ceramic block, in a shade matching the patient's teeth, is placed into the milling machine.
The machine follows the plan from the image and Dr. Richards's input, and mills the ceramic piece down to the size and shape of the new crown. After checking and adjusting the fit and bite of the new crown, Dr. Richards affixes it in place. In just one visit, a patient can have a new permanent crown to replace an old or damaged filling, using natural ceramic material rather than dangerous metals and toxic fillings.
Providing the type of dental care the Kingsville, TX area patients appreciate, Dr. Richards performs a wide variety of services for dental needs. From cosmetic improvements for his patients' smiles to gum disease treatment, Dr. Richards delivers an outstanding level of service for each patient.
Learn more about the CEREC® procedure on the web at http://www.corpus-christi-dentist.com. Call the office at (361) 238-2373 for details on all the dental care services available to Kingsville patients at the office of Tilman Richards, DDS.
About the Doctor
Tilman Richards, DDS, is a general dentist who has provided patients personalized dental care in Corpus Christi, TX since 1984. Dr. Richards graduated with honors from Sam Houston State University with a Bachelor of Science in biology, and he attended Baylor Dental School in Dallas where he received his degree as a doctor of dental surgery. He is also a member of the American Dental Association, Texas Dental Association and Nueces Valley District Dental Society. Dr. Richards is part of one percent of dental professionals providing the LANAP® treatment, an FDA cleared laser procedure for gum disease. To learn more about Tilman Richards, DDS and his dental services visit his website at http://www.corpus-christi-dentist.com and call (361) 238-2373.