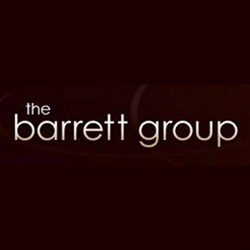 Warwick, RI (PRWEB) August 05, 2014
The Barrett Group, one of the world's leading providers of career management services since 1990, is expanding its portfolio to include a new proprietary, innovative business model for helping executives, professionals and entrepreneurs to reach their professional goals.
At The Barrett Group, executive and professional coaching is a collaborative process. Highly Trained Executive Coaches—with over 240 years of collective management experience in a variety of industries—interview clients to assess their strengths and weaknesses, and then draft individualized strategies to facilitate the most expedient route for a client's success. Initial consulting and diagnosis can address all areas of a client's life to facilitate a transition that will yield not only a new career, but a desirable work-life balance.
Clients of The Barrett Group accomplish more with less effort. By partnering with The Barrett Group team, clients capitalize on both primary and auxiliary services that The Barrett Group provides. Notable elements include: professional portfolio creation both in resume creation as well as a robust online social media portfolio; interview performance analysis and one-on-one coaching; specific support and methodologies on leveraging referrals and reputation to open previously closed doors; and utilization of the most up-to-date social media analytics technologies to precisely target executive contacts, companies and compatible opportunities.
Services are provided which transform each client from a job applicant who chases job postings into a highly regarded and respected professional who will impress a potential employer beyond the pages of the traditional resume and cover letter approach. Concurrently, The Barrett Group's certified resume writers support the more traditional approaches with a high degree of success because each client's resume is polished to present the best value proposition.
With unique strategies for approaching the hiring process that employers utilize, The Barrett Group rises above its competitors to achieve a 90 percent level of success to each client's goals.
Waffles Natusch, president of The Barrett Group, gives an overview of the process: "We employ our proven methodology to deliver a professional makeover to our client executives, attorneys and entrepreneurs, enhancing their personal value proposition. We listen carefully to the client's needs, goals, and ideas; review their background; and reinvent people. Our clients get to market quicker and are able to outmaneuver the competition by having a professional team at their side throughout the hiring process."
<br>About The Barrett Group:<br> Founded in 1990, The Barrett Group is the world's leading executive career management organization. The company boasts thousands of "Advanced Career Development Services" for executives, professionals and entrepreneurs—nationally and internationally. The Barrett Group consists of a core group of highly experienced executive search consultants, each of whom provide a track record of success and engaged service for clients seeking to land a position, renegotiate their current situation, or change careers. "Case Management Techniques" help clients identify short and long term goals, define attributes that give them a competitive edge, and find opportunities that are in keeping with their overall objectives while achieving success. The Barrett team has expertise in a multitude of industries—including, but not limited to, automotive, healthcare/life sciences, education, technology, legal, real estate, retail, CPG, manufacturing, transportation and logistics, banking, DOD, aerospace and defense, agriculture, energy and food and beverage. For more information, visit http://www.careerchange.com.