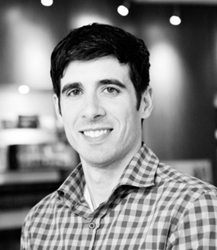 "Doug has an impressive history of achievement. He brings a unique combination of legal, business and governance knowledge, honed through both large law firm and in-house experience."
Chicago, Ill. (PRWEB) August 05, 2014
Encyclopaedia Britannica, Inc., today announced that it has appointed Doug Eveleigh general counsel and secretary.
Eveleigh will be part of the executive management team and will be responsible for all legal affairs for the 246-year-old digital-education and media company worldwide. He succeeds William J. Bowe, who is retiring after nearly thirty years in the position.
Eveleigh's legal experience is extensive and varied. Before joining Britannica last January as associate general counsel he worked for eight years at Solo Cup Company, a multi-billion dollar international packaging leader, where he was the assistant general counsel and provided leadership in managing the company's worldwide litigation, contractual, intellectual property, M&A, regulatory, employment, corporate and compliance matters. Previously, Eveleigh worked for seven years at the international law firm Mayer Brown, LLP, practicing intellectual property and commercial litigation.
Eveleigh is expected to confront new challenges as media business models continue to evolve and intellectual-property laws and practices undergo changes to accommodate them.
"Doug has an impressive history of achievement and has been a strong leader throughout his legal career," said Britannica president Jorge Cauz. "He brings a unique combination of legal, business and governance knowledge, honed through both large law firm and in-house experience. His deep knowledge of intellectual property will be a big asset to Britannica, and I am very pleased to have him on our team."
Eveleigh holds a B.S. in manufacturing engineering from the Boston University College of Engineering, a law degree from John Marshall Law School in Chicago, and he is a member of the Illinois bar.
About Encyclopaedia Britannica®, Inc.
Encyclopaedia Britannica, Inc. is a global leader in education publishing whose products are available in a range of media, including online and mobile devices. A pioneer in digital publishing since the early 1980s, the company markets a variety of curriculum products for schools, language-study courses, online learning services, encyclopedias and other reference works and language products through its Merriam-Webster subsidiary. The company is headquartered in Chicago.
# # #