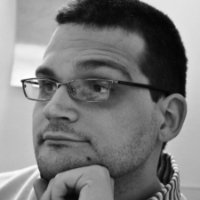 'We are the first and only company to bring objective data and intelligence to hiring to help companies identify and assess developer talent based upon verified skill versus alma mater,' said Luca Bonmassar Gild's Co-founder.
San Francisco, CA (PRWEB) August 05, 2014
Gild, the only solution that helps companies discover, evaluate and hire tech talent based on skill instead of pedigree, has been granted a patent for the first technology to apply algorithms and data science to the hiring process, the company announced today.
"This is a massive accomplishment because we are the first and only company to bring objective data and intelligence to hiring to help companies identify and assess developer talent based upon verified skill versus alma mater or who a person knows," said Luca Bonmassar, co-inventor of the patent and Gild's Co-founder and Chief Product and Technology Officer. "Gild's groundbreaking technology is transforming the way companies hire developers, and enabling candidates to stand out on their merits."
Gild's patent is for its technology that assesses software developers and their respective skills by accessing and evaluating publicly available information, including software projects in public code repositories, for recruiting purposes.
Gild's patent is comprised of the primary elements:

the assessment of developers based upon publicly available code;
the aggregation of a person's social data and matching this with his or her coding assessment;
the ability to assess, score and represent a person's skills.
Gild's new patent is at the core of Gild Source, Gild's flagship product, which scours the web for information on developers, including their public code and contributions to developer forums, and then utilizes their newly patented algorithms to score the skills of the millions of developers it finds. This lets companies move past the noise in today's recruiting arenas and hire based on merit alone – finding developers who have proven, verified skills, regardless of SEO résumé keywords or social connections.
"Ultimately, our goal is to help companies hire the right candidate for a given position," said Bonmassar. "Gild Source is the only technology that enables companies to focus on the real indicators of developer talent and discover people who would have been filtered out by traditional biases."
"While we realize that many companies will fall back on the traditional methods of searching for candidates based on school or resume keywords, Gild and its innovative technology have been able to help them find, evaluate and hire talented individuals they might otherwise have missed," said Sheeroy Desai, Gild's co-founder and CEO. "We are encouraged that this is the wave of the future and will help remove unintentional bias from the hiring process."
Patent number 08719179, also known as the Recruiting Service Graphical User Interface, is Gild's first patent.
Gild has many more patents in the application stage all focused on reinventing the hiring process to help companies identify and overcome unintentional biases. Since its launch in 2012 Gild has helped more than 300 companies worldwide including Microsoft, Fitbit, TripAdvisor and Square find developer talent. As a result, Gild has seen its revenues increase by more than 400% year-over-year.
For more information on Gild, visit: http://www.gild.com/press-release.
About Gild
Gild is changing the way everyone — from startups to Fortune 1000 organizations — finds and evaluates technical talent. Gild scours the web for developers, using predictive technology to automatically evaluate their abilities. That means you not only find candidates — you know who can get the job done. Backed by proprietary data analysis that examines developers' actual work, Gild's tech hiring software is used by growing companies to find the developers they need to innovate. Founded in 2011, Gild is headquartered in San Francisco and has offices in Salt Lake City and Milan.