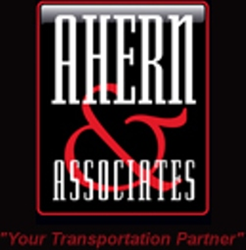 One client has engaged the trucking and transportation logistics firm to review opportunities that generate at least $50M and over in annual revenue.
Phoenix, AZ (PRWEB) August 05, 2014
Ahern & Associates has announced the addition of three more unique and distinct customers to its list, adding a substantial amount of diversity in its searches. One client has engaged the trucking and transportation logistics firm to review opportunities that generate at least $50M and over in annual revenue, and is also interested in reviewing companies that manufacture truck bodies, step vans, trailers, and road mobile construction equipment like excavators, street sweepers and reinforced agricultural equipment. Another new client is looking for a freight broker that deals in bulk commodities that include salt, sand, silica, ammonium nitrate, alumina, feed phosphates, woodchips, and others. A third client has asked Ahern & Associates specifically for companies in the areas of St. Louis and Atlanta for smaller refrigerated carriers with excellent management teams.
Client 1 is a diversified manufacturing company with over 35 facilities throughout the United States, Canada and Mexico. The client owns and operates a diverse range of subsidiary brands, orientated towards transportation and industrial products. Their subsidiaries are organized under numerous divisions, including truck bodies, step vans, truck accessories and specialty manufacturing. The company has engaged Ahern & Associates to also search for heavy-duty truck manufacturers including cement mixers, vacuum trucks and dump trucks. If companies have overseas operations in eastern Europe, eastern Asia and Latin America, that is also a plus. Company leads for this client must be financially successful, have a strong EBITDA and have a good management team, as the client is looking for that team to become a part of the overall company going forward.
Client 2 is a $700M+ company that has 170 locations around the globe and provides solutions to unique logistics and material management challenges. They serve a multitude of industries, and over half of their top 200 customers are Fortune 500 companies. This client is looking for companies involved in logistics and the supply chain segment, not a traditional freight broker. The client currently serves the agricultural, construction, energy, manufacturing, mining and oil refining industries and prefers reviewing opportunities that generate at least $20M-$150M in annual revenue specializing in bulk commodities.
Client 3 is a family operation that is in the refrigerated distribution business and is specifically looking for smaller trucking companies in specific cities and their surrounding areas. A good management team is required, and the average length of haul for companies they are interested in reviewing with Ahern is 500-700 miles. The client has enlisted Ahern & Associates to find companies that are profitable with a management team to stay and become part of its growing and progressive organization.
These are all new, first-time customers that have hired Ahern & Associates to assist them in continuing to work with their operating models. Any interested parties should contact Ahern & Associates, Ltd at 602-242-1030 or visit http://www.ahern-ltd.com.
###
About Ahern & Associates, Ltd.
Ahern and Associates is North America's leading trucking and transportation management consulting firm. The skilled consultants at Ahern and Associates specialize in mergers and acquisitions of trucking and logistics companies as well as the restructuring and evaluation of existing carriers that seek to increase operating efficiency and improve profitability. Since 1987, Ahern and Associates has aided hundreds of buyers in the acquisition of trucking and logistics companies throughout the U.S. and Canada as well as assisting many transportation and logistics companies in reducing their overall operating costs and increasing their profitability.