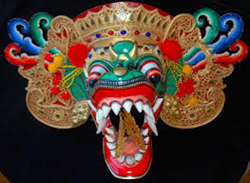 A Battle in Bali Over Land and a Lagoon
Houston, Texas (PRWEB) August 05, 2014
Bali, Indonesia is in a resort development boom with over 10 million tourists expected to visit the island this year. Tourism is Bali's number one industry and the growth continues to fill every hotel. Sixty-seven new hotels are planned to be built with land being in high demand. This has created a battle between Bali people and developers over a new large development in a protected lagoon. But, the battle has deeper issues than just the future of the lagoon. http://www.sbs.com.au/dateline/story/watch/id/601958/n/The-Battle-for-Bali
Bali, like many other areas developed as destination resorts, has been transformed from a quiet tropical paradise to a mega resort destination for world travelers who love the ocean, sun, exotic places and fun.
Bali's growth and development are good, except that land is running short and developers are now looking at a large protected lagoon for their next major resort, with the locals facing off to stop the project.
Michael Chaplinsky, the president of Turf Feeding Systems, has a solution to help all sides become winners. Chaplinky's solution will also allow the Island of Bali to become a sustainable resort island.
Mr. Chaplinsky has been working with resorts on Bali since 1991, and has seen Bali grow and transform from one of his favorite surfing spots to the mega tourist destination it is today. Michael also sees the deeper issues than the development of the lagoon. The real issues facing Bali are water, municipal waste, energy, food production and education.
Mr. Chaplinsky is a world leader in water efficiency, soil health and sustainable agriculture. His work is focused on reducing water use, reducing fertilizer and chemicals to produce more sustainable landscapes and resorts.
He has a plan to address these issues with his sustainable solutions team of experts, scientists and practitioners. He will meet and show the developers ways they can be part of the solutions by creating the most sustainable and environmentally beneficial lagoon resort in the Pacific Rim.
His sustainable program has many elements and is driven by improving the plant and soil health to reduce chemicals, fertilizers and water use, while creating a lush environmentally safe resort and protect the lagoon and its marine life.
One of the team members, Mike O'Leary, the founder of ROLE Foundation http://www.rolefoundation.org/ is a Bali plant and fauna specialist. O'Leary will take part in the planning of the landscape, selecting indigenous plants to be used, as well help protect the indigenous animals, marine life and coral of the lagoon resort.
Mr. O'Leary's ROLE Foundation is focused on sustainable career training and education on Bali and also includes career training for the hotel service and landscape industry. This brings local education and career training into resort management as a partnership, building the economy and livelihood of Bali. The Foundation will create new jobs and a new market in Bali.
Municipal waste and the pollution from it, is another major issue for Bali and the sustainable team, which includes Mr. Brian Donnelly, a world expert in converting waste into energy or fuel. He can convert inorganic waste directly into electrical energy or diesel fuel, as well as organic waste through anaerobic digestion into energy and fertilizer. Donnelly can convert Bali's municipal waste going on their mountain of waste into valuable energy, fuel and fertilizer.
Additionally, another sustainable team member, Mr. John Jones, an environmental engineer, can remediate the runoff pollution from their mountain of waste into the stream water. This is a critical water source in Bali and key to water efficiency in Bali.
These municipal waste programs have a three year return on investment, can convert waste into valuable energy and fuel and, are the right things to do for Bali.
Mr. Chaplinsky's theme for this program is "Sustainable Bali" and can set Bali ahead of all other destination resorts in Asia.
Mr. Chaplinsky speaks at many conferences worldwide on sustainable agriculture, landscapes and water efficiency. His focus and direction is to help and share through sustainable principles with anyone worldwide.
Bio:
Michael Chaplinsky – President / Founder Turf Feeding Systems
Turf Feeding Systems - Houston Texas – USA - The world leader in packaged fertigation systems (fertilizer injection into irrigation) for golf, sports fields, landscapes, resorts and agriculture.
Mr. Chaplinsky has worked for over 25 years implementing water efficiency and sustainability into all types of irrigated projects around the world. He speaks at many conferences and lectures on sustainable soils, landscapes, golf and agriculture.
Mr. Chaplinsky has worked with the top scientists and engineers on project that include construction, revegitation, bio-remdiation and beach erosion. He brings technologies and practices together to promote plant and soil health, and create the values and benefits of sustainability.