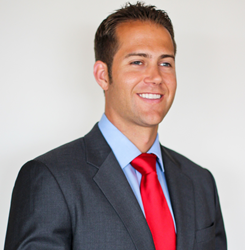 Long ago, this country lost the battle for hardware supremacy, it's now the domain of other nations. Do we want the information economy to be led by others as well?
Santa Monica, CA (PRWEB) August 06, 2014
GoDigital Chairman Jason Peterson, who oversees five media/tech companies, warns in a letter sent today to FCC Chairman Tom Wheeler of the negative consequences to both consumers and US business if issues on Net Neutrality are not quickly solved with a "balanced" approach. The letter in its entirety can be seen here.
"Net Neutrality is not just the foremost issue facing the media industries, the right internet regulations are paramount to the economic growth of our nation," says Peterson, responsible for the formation of GoDigital, ContentBridge, AdShare, Cinq Music and Media Aggregators. "Decades ago the US made the decision to let private enterprise build our public network infrastructure. Free speech needs to be balanced with private property rights. Long ago, this country lost the battle for hardware supremacy, it's now the domain of other nations. Do we want the information economy to be led by others as well?"
Paying for Unwanted Content Is Good
Peterson's letter included discussion on the controversial topic of "bundling" or, making people pay for programming they don't want. Peterson sees this as a necessary evil. "We all pay for content we don't want, because production is risky. Guaranteed income allows media outlets like ESPN to manage the risks of rights acquisition and production. It has a positive effect of the revenues of rights-holders all through the value chain."
Ala Carte Paradigm Is Bad for Business
"According to PriceWaterhouseCoopers, the average consumer only watches 13 channels," Peterson states in his letter. "Ordering 13 channels in an ala carte paradigm would require channels to charge $5-20 per month because only those who 'actually' watch the channel are paying in, as opposed to everyone with cable. This would result in consumers spending $130-260 per month for content. So the consumer would be worse off. They will have 13 channels to watch instead of 550. They pay more and get less. This spreads to the rest of the economy through less production of content, meaning less demand for skilled labor and shrinking wages. To boot, companies like Verizon and Comcast have little incentive to invest in advancing more robust networks."
Proposed Environment
Peterson believes the solution to open up competition for internet service is a clear and concise set of Federal regulations that leverage the commerce clause to pre-empt local regulations. These new FCC regulations would provide that internet service to be a competitive market and that any fixed line or federally licensed wireless operator can use local easements to build infrastructure to the home. "Local and regional companies could build "last mile" networks and then pay backhaul providers to connect to the internet at large," says Peterson. "The industry would balloon and access speeds would increase."
Public/Private Concerns Need Balance by FCC
Peterson foresees a future where the consumer gets better content, the cable and telco companies are incentivized to invest in infrastructure, the media companies maintain their revenues and jobs created throughout the media chain help to keep the country economically strong. But only if the FCC acts in a balanced fashion with both private and public concerns in mind. "The little guys can survive in this proposed environment as well," says Peterson. "The industry or a government agency could set "pay by the drink" data usage rates on the part of content senders (the platforms and applications) much like they have for mechanical and public performance royalties with music copyrights."
About GoDigital Media Group:
GoDigital Media Group ("GDMG") is a media and technology incubator and early stage venture capital fund. Founded in 2005, its portfolio companies are recognized industry leaders in the monetization of music, movie, and television assets. GDMG's operating businesses include:
§ Cinq Music – 360 degree distribution, protection, and collection services for recording artists
cinqmusic.com
§ GoDigital – Full service distribution of over 1500 motion pictures through every window from theaters to nearly 500 million homes around the world on dozens of digital platforms such as iTunes, Amazon, & Netflix
godigital.com | amplifyreleasing.com
§ AdShare – Monetization of audience engagement online for over 2.8 million copyrights including an MCN on YouTube with over two billion consumer impressions per month adshare.tv
§ ContentBridge Systems – A leading provider of digital supply chain solutions and technologies to the media industry
contentbridge.tv