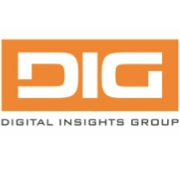 We also give clients the ability to look at their audience – not just the generic population of physicians or specialists overall.
New York, NY (PRWEB) August 05, 2014
Digital Insights Group today announced a webinar to share insights from its latest research into digital and technology trends among US Physicians. The findings are part of the DIG™ Connected Physician series, delivering clients new data and insights every ninety (90) days on specific specialty audiences. In addition to broad market insights, DIG offers clients the ability to drill down into their physician groups of interest in much greater detail – such as physicians engaging with their reps or visiting their properties online.
"Based on feedback from a number of our pharmaceutical industry clients, we evolved the DIG™ Connected Physician product in a way that aligns with the pace of change and allows clients to gain insights into a wide range of trending topics packaged with guidance and advice based on decades of digital expertise grounded in data," said Mark Bard, CEO of Digital Insights Group. He continues, "We also give clients the ability to look at their audience – not just the generic population of physicians or specialists overall."
The webinar content will focus on physician's connectivity, EMR trends and opportunities, social media, patient connectivity, wearables and sensors, and multi-device engagement with branded pharmaceutical content.
Highlights from the second quarter wave include:

Mobile (phone and tablet) reliance increases among primary care and specialists for key activities such as search, reference, news, and social;
Despite iOS domination across segments, the share of Android increased among primary care physicians in Q2;
Significant demand for Apple iPhone 6 phablet and iWatch across segments;
Physicians agree there are numerous opportunities to use their EMR for advanced applications such as Rx samples, comparing their outcomes against their peers, and coupons for Rx products;
Approximately 1 in 4 visitors to pharmaceutical brand sites are using a mobile device ... with a wide variance between leading brands (from the single digits to almost half for some brands);
Not all physicians are ready for the "connected consumer" … fear of data overload from patients and liability of receiving data are major concerns;
Still waiting for the social media revolution with approximately 1 in 5 physicians integrating social into their clinical routine on a regular basis;
In addition to market trends, DIG provides clients with the ability review the "digital snapshot" of specialists engaging with leading companies such as Pfizer, Novartis, Merck, Sanofi, GlaxoSmithKline, AstraZeneca, Johnson & Johnson, Abbvie, Lilly, Teva, Bristol Meyers Squibb, Takeda, Boehringer-Ingelheim, Bayer, Astellas, Daiichi-Sankyo, Gilead, Mylan, Roche, Genentech, Novo Nordisk, Biogen, and Amgen.
Request an invite to the webinar on August 19 at 3pm (Eastern) at http://digitalinsightsgroup.com/webinars/.
About Digital Insights Group
Digital Insights Group is a research and advisory firm focused on bridging the gap between strategic insight and the mountains of data created by the social, mobile, and digital revolution. DIG is focused on delivering continuous high frequency insight, in-depth specialty and therapeutic insight, and insights that enable clients to plan for the future – not just understand the past. Digital Insights Group is your source of strategic digital insight for the next decade. For more information visit us online at http://www.digitalinsightsgroup.com.