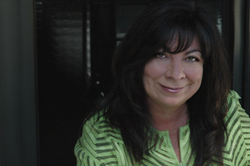 She has a keen ability to build and manage strategic relationships and an uncanny ability to anticipate market shifts and trends.
Washington, DC (PRWEB) August 05, 2014
Atlas Research announced today that Elizabeth (Beth) Mahan, formerly of Booz Allen Hamilton, has joined the firm as an executive vice president. As a member of the executive team, Ms. Mahan will provide business development leadership and help shape client solutions across federal health.
Ms. Mahan has over 20 years of experience in health care, hospital operations, and general management consulting, and is an accomplished business developer in the federal health care and technology environment.
Ms. Mahan comes to Atlas after a sixteen-year tenure with the health operations team of Booz Allen Hamilton, where over the past five years she served as a principal. During that time, she played a lead roll in a number of high-visibility initiatives with the Department of Veterans Affairs (VA), including a Veterans Health Administration (VHA) Enterprise System Management Office deployment of technology enhancements to VHA's health care and case management systems, a pilot initiative of the Capital Asset Realignment for Enhanced Services (CARES) Commission, the Wounded Warrior Diagnostics project, and the VHA VistA Lifecycle Project.
Before joining Booz Allen Hamilton, Ms. Mahan worked as a health systems specialist for VA. She holds a Bachelor of Science degree in Management from Purdue University and a Master of Science in Health and Hospital Administration from Indiana University.
"At this critical stage in Atlas' growth, we are thrilled to add Beth's domain expertise and business development savvy," said Atlas Research CEO Ryung Suh, MD. "She has a keen ability to build and manage strategic relationships and an uncanny ability to anticipate market shifts and trends."