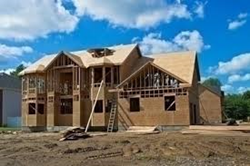 In general, construction spending this June was 5,5% higher than the $900.3 billion spending in June 2013.
Chicago, IL (PRWEB) August 04, 2014
Lenders, like Peoples Home Equity were disappointed to see the latest construction spending report from the U.S. Census Bureau. Construction spending fell to $956.2 billion in June. This fall was a couple billion dollars less than in May, when the adjusted annual rate of construction spending was $967.8 billion. This decrease of 1.8% can be considered quite a good improvement, was especially disappointing considering construction spending remained unchanged from April to May. There were also changes in residential construction spending, private spending private residential construction spending.
The data showed that construction spending was $685.5 billion in June which is 1% lower than Mays data of $692.0 billion but 9.2% higher than this time last year. Private residential construction spending fell 0.3 percent for a month, from $357.0 billion in May to $355.9 billion in June. On a positive note, private residential spending was up for 7.4% when compared to 2013's figure of $331.3 billion.
In general, construction spending this June was 5.5% higher than the $900.3 billion spent in June 2013. Total residential construction spending for June was $361.3 billion, which is 0.2% lower than May`s reading of $362.1 billion but still higher than $337.5 billion from June 2013.
In this latest reading average private construction spending increased year-over year by 11.4% from $291.5 billion to $324.7$ billion, Peoples Home Equity thought the increase in the average for private construction was impressive on a year-over-year basis. While in May the private construction on a non-seasonally adjusted basis was $58.9 billion with $31.1 billion residential, in June it was $60.7 billion and $33.3 residential a nice increase. `
In total for June, public construction decreased by 4.0% while public residential constructions increased 6.3%.
Even if construction spending slows a bit, homes still need to be build due to a large lack of housing inventory and builders know this. We should not expect falls in construction spending to be ensure for long, home buyers should be prepared for an expansion of spending and higher home prices. Home buyers should be ready to purchase a property desired when a found, to do this they must be pre-planned for a home loan. Peoples Home Equity offers a number of different mortgage options. If in need of a home loan contact a Peoples Home Equity loan officer today at: 262-563-4026