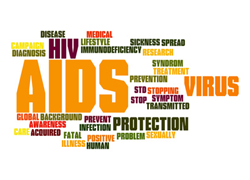 This patient is functionally cured from HIV for 14 years and shows the road for new therapeutic approaches.
Toulon, France (PRWEB UK) 7 August 2014
In 1998, Doctor Alain Lafeuillade received at the General Hospital of Toulon, France, a man with acute HIV infection.
The patient was immediately treated in a pilot trial we just launched with DDI, d4T, Saquinavir, Ritonavir plus courses of Hydrea and IL-2. The therapy was scheduled for 2 years.
In 2000, when treatment was stopped, no HIV RNA rebound in plasma was observed. Indeed, the HIV titre was below 1 copy/ml.
He had normal CD4 cell count and CD4/CD8 ratio above 1.
Dr. Lafeuillade performed several times gut biopsies that showed undetectable HIV RNA and proviral DNA, as it was in blood cells.
Now, 14 years after stopping therapy, these tests are still negative and Doctor Lafeuillade declares: "This patient is functionally cured from HIV for 14 years and shows the path for new therapeutic approaches."
Obviously, this patient opens new paths toward a HIV cure with new therapeutic approaches than can be scalable to the 34 million people HIV-infected worldwide.
The only case of sterilizing cure in the world is the "Berlin patient". However, his life was in danger because he had acute leukemia in addition to HIV. So he received a treatment which was life-threatening with total body irradiation, chemotherapy and bone marrow transplant.
The "Toulon patient" had a less aggressive approach and still id HIV positive. But the virus is undetectable and does no harm without any therapy.
This fall, other trials aimed at inducing the same functional cure also in early diagnosed patients will be launched by the research team at General Hospital.