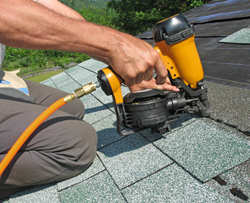 Millis, MA (PRWEB) August 05, 2014
Ferrimy Construction would like to announce that they can assist with a few tips on helping a homeowner avoid being taken advantage of by a Storm Chaser.
What They Do:
These are companies that "chase" bad weather around the country, and set up shop to repair damaged structures (generally the roofs and siding). They entice homeowners by accepting insurance claim checks as payment for services. Storm Chasers have been known to even go door-to-door in a neighborhood, advertising themselves as "Insurance Recovery Experts," or "Specialists in Insurance Restoration." They have no incentive to produce good work because they leave town the second the project is complete. Thus, there is no way to hold them accountable. Some Storm Chasers have even been caught operating without a license or lying about insurance in general.
How to Spot a Storm Chaser:
Besides the obvious signs, like coming from out of town and moving door-to-door, a Storm Chaser may ask the homeowner to sign a contract giving them permission to negotiate with the insurance company. Allowing this to happen can waive their rights to decision making, a settlement, and the entire claim check every pay period. Other telling signs may be: out of state license plates, high pressure sales tactics, and the inability to produce a license or certification.
How to Avoid Them:
Researching a potential contractor is always the first step in hiring the right company. Ask to see proof of insurance and check on their license status with the local building department or agency. Paying a visit to their office to establish an actual residency is another way to insure the company is legitimate. Requesting recent references and a list of prior customers may also help in the process.
About Ferrimy Construction:
Ferrimy Construction is the number one specified construction firm for roofing and siding projects by two of the foremost luxury contractors in the Boston area. They answer calls promptly, in one business day, and provide a solid estimate within a week. Using Grade-A shingles and materials, Ferrimy Construction offers a lifetime warranty on all of their craftsmanship, and services many areas surrounding Boston.