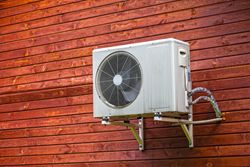 Houston, TX (PRWEB) August 05, 2014
Kingwood Air Repair would like to announce that they are available 24/7 this summer for all air conditioning repairs and replacement needs. Typically, the cost of repairing a unit exceeds the cost of replacing it after about 8-10 years. It should also be noted that as of 2010, manufacturers must use a new kind of refrigerant that's not an ozone-depleting coolant.
Kingwood Air Repair can also asses other issues in an air conditioning system, such as proper insulation, and energy consumption. This can help determine whether to repair, or replace the unit. High energy bills are good evidence there is a problem with the air conditioning, and it may need to be updated.
The company's installation technicians can help determine the proper SEER (Seasonal Energy Efficiency Ratio) level for a home, and use the data to consider whether the unit can be repaired, or needs to be replaced. A new unit can save up to 30% in costs, due to new federal laws on SEER requirements.
Kingwood's trusted technicians will also check the air conditioning system as a whole, including the ductwork. On average, home ducts leak 10-30% according to Pacific Gas & Electric. A duct leakage test can be run prior to making any decisions about repair or replacement.
As happy customer John C. stated, "I had an air conditioner issue. [The technician] called before arriving and was very professional and pleasant to work with. It was an after-hours call and he would have to get the part in the morning. After he made another call he returned on his own time, in his own vehicle with his personal small window air conditioner so that my two young daughters could sleep in comfort. This is above and beyond what one would expect from an air conditioner tech."
About Kingwood Air Repair:
With astounding customer service, Kingwood Air Repair is available 24/7 for emergency air conditioning repair and replacement. With over 20 years of experience, they offer a lifetime warranty on some equipment and a 10–year warranty on most of the parts and labor involved. They always provide 100% satisfaction guaranteed, on all of their work.