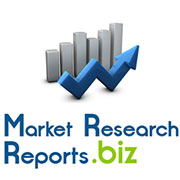 Latest Publication Global Clothing And Footwear Retailing, 2013-2018: Market Dynamics, Retail Trends And Competitive Landscape
Albany, NY (PRWEB) August 06, 2014
The Global Clothing and Footwear Retailing, 2013-2018 report, published by Conlumino, provides an analysis of current and forecast market data of retail sales in the clothing and footwear categories across different channels globally. Also provides, clothing and footwear data by sub-categories men, women and children. In addition, it highlights the largest and fastest growing markets for the clothing and footwear categories identifying key trends influencing the markets, with an emphasis on innovative retailers across different channels.
View full report at http://www.marketresearchreports.biz/analysis/215224.
Key Findings

Global clothing and footwear retail sales are forecast to surpass US$2 trillion by 2018, with major impetus from developing economies
China is forecast to be the largest clothing and footwear market globally by 2018, getting ahead of the US, the largest market in 2013 and Indonesia will make an entrance into the Top 10 markets
Specialist stores are set to remain the largest channel for clothing and footwear sales, however online and discount stores are growing at a faster pace
Clothing and footwear is one of the largest sales categories over the online channel and, the channel is forecast to continue its high growth over the next five years
Changing technology and faster communications will speed up and globalize fashion trends
Download detail report with complete TOC at http://www.marketresearchreports.biz/sample/sample/215224.
Synopsis
Provides a comprehensive view of the global clothing and footwear retail landscape, including current market sizes and category forecasts to 2018; and highlights the worlds fastest growing markets and channels for the category group. Also provides, data by sub-categories menswear, womens wear and childrens wear for clothing and mens footwear, womens footwear and childrens footwear for footwear.
Details market size and channel forecasts for each region and countries, and features major retailers, key innovative retailers, and clothing and footwear retail trends
The report covers the 50 largest retail markets and includes 24 countries in Europe, 12 countries in Asia-Pacific, nine countries in the Americas, and five countries in the Middle east and Africa.
View all future of retailing market research reports at http://www.marketresearchreports.biz/tag/Future-of-Retailing/.
Reasons to Buy
The report provides an essential overview of the global clothing and footwear retail market, highlighting the largest and fastest growing markets across the globe.
Provides analysis of the latest trends, market dynamics (covering nine channels) and key innovations in retail space in major countries across the four regions, of the Americas, Europe, Asia-Pacific, and the Middle East and Africa.
Identifies the largest and fastest growing channels for the category in major countries across the four regions as well as the highest value growth
Benefit from a detailed analysis of key trends influencing the clothing and footwear retail market.
Monitor the competitive landscape, with analysis of key international players across the four regions.
Related Reports
Industrial Protective Clothing Market - Global Industry Analysis, Size, Share, Growth, Trends And Forecast, 2013 - 2019
View full report at http://www.marketresearchreports.biz/analysis/166007.
The industrial protective clothing market report by Transparency Market Research provides an in-depth analysis of the global industrial protective clothing industry. The report segments the market on the basis of region and application and also provides forecasts and estimates for each segment. The report also analyses demand and supply characteristics of the market by offering a detailed forecast and analysis of volume and revenues for the period 2011 to 2019.
Download Detail report at http://www.marketresearchreports.biz/sample/sample/166007.
The chemical industry has been growing at healthy growth rates and hazardous environment in these industries has emphasized the need for personal protective equipment (PPE) such as protective clothing. This is expected to help the chemical defending garment segment to grow at healthy growth rates in the near future. Chemical defending garments is thus the largest segment in industrial protective clothing and accounted for the largest share of the market share in 2012. Various petroleum industries are being pressured by governments to use flame retardant apparel.
Wearable Technologies In Clothing 2014 - 2020
View full report at http://www.marketresearchreports.biz/analysis/206891.
The convergence of digital technology and apparel represents a huge opportunity as the telecom, electronics, clothing, and accessories industries cooperate to bring wearable technology to the consumer in a very personal way. While some wearable technology examples represent trendy fashion statements, others bring more than form as high function becomes a reality, particularly in the health and fitness sub-segment.
Download full report with complete TOC at http://www.marketresearchreports.biz/sample/sample/206891.
We see certain wearable technologies in clothing as fully integrated, stand-alone offerings while others are enablers of others such as sensors. Wearable sensors must be flexible, durable, multifunctional and washable to be used in clothing. Most wearable sensors made of pouring a liquid polymer insulator over nanowires attached to a silicon plate. Sensors get integrated into clothing or can be in direct contact with the human skin.
About Us
Marketresearchreports.biz is the most comprehensive collection of market research reports. Marketresearchreports.biz services are especially designed to save time and money of our clients. We are a one stop solution for all your research needs, our main offerings are syndicated research reports, custom research, subscription access and consulting services. We serve all sizes and types of companies spanning across various industries.
Browse Blog at https://marketrelease.wordpress.com/.
Browse latest market research articles at https://www.linkedin.com/today/author/138651764.