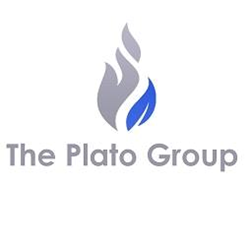 He will be part of a much larger expansion plan later this year.
Miami, Florida (PRWEB) August 08, 2014
Eric Lucero was delighted about his promotion into the assistant management role and extremely proud of his involvement in a firm that is doing so well within the direct sales and marketing industry. "This will be a short term contract for Eric as he will be part of a much larger expansion plan later this year," said The Plato Group's Managing Director, Steve Dongo, about the recent company promotion.
About The Plato Group: http://www.theplatogrp.com/#plato-group
The Plato Group is an American outsourced sales and marketing firm based in Miami, Florida. The firm use direct marketing techniques as it allows them to engage with their clients' customers directly. They understand that consumers want to speak to a real person when purchasing a product, so they train their representatives to tend to the needs of each customer individually. This builds a great personal relationship between the brand and the customer. The Plato Group believes that building customer relationships is just as important as driving sales.
The Plato Group, guarantee their clients immediate results and a high return on investment by ensuring that customers get the best buying experience possible. The firm is committed to providing its clients with innovative campaigns that are adapted to suit their specified target audience and achieve their goals. Their direct marketing methods allow them to generate measurable and immediate results that can fit any budget.
The Plato Group has had huge success since its opening, and the firm has become leaders in customer acquisitions. The Plato Group provides their clients with a professional approach to increase customer satisfaction whilst generating maximum results that are measurable and can be analyzed both daily and weekly. The firm knows that their clients are confident in their ability to deliver and say that businesses choose to outsource to them because they guarantee a high return on investment, provide their clients with detailed customer insights, define their marketing strategies and deliver regular reports of their campaign's progress.
The Plato Group has grown steadily throughout 2014 and plans to continue on this positive track. Appointing a new assistant manager is one of many plans the firm has in place to guarantee their continued success.