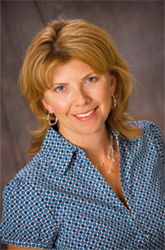 Scottsdale, AZ (PRWEB) August 07, 2014
People suffering from gum recession can now visit Scottsdale, AZ dentist Dr. Alison Schwartz for a less-invasive state of the art treatment. The Chao Pinhole Surgical Technique (PST™) requires no cutting or stitches, which helps patients enjoy a faster and more comfortable recovery than they might experience with traditional gum grafting. PST™ is especially beneficial for people with generalized or widespread recession, due to the fact that multiple teeth can be treated in a single session.
When Dr. Schwartz treats gum recession with PST™, large incisions, tissue removal, and sutures are not necessary. Instead, Dr. Schwartz directly repositions the gum tissue that has receded. Dr. Schwartz makes a small pinhole in the affected tissue and uses a special tool, which is inserted through the pinhole, to gently move and loosen the gum tissue. Ultimately, Dr. Schwartz is able to nudge the tissue into place creating a lower, more natural gumline. Since the procedure does not require Dr. Schwartz to place sutures or harvest tissue from the roof of the mouth, multiple teeth can be treated in one session. Most patients return to their normal activities immediately and experience little pain or bleeding after this minimally invasive gum recession treatment.
Gum recession has many potential causes, which is why people who notice symptoms can benefit from visiting Dr. Schwartz, to learn what is causing the recession. In some cases, uncontrollable factors such as genetics or hormonal fluctuations may be responsible for receding gums. In other cases, a person's habits or health issues, such as over-brushing, neglecting oral health, or clenching and grinding, may cause recession. However, the most common cause of gum recession is periodontal disease, which can damage gum tissue, teeth, and the bone supporting the teeth. Research has even linked periodontal disease to systemic health problems. People who seek professional gum recession treatment can also obtain treatment for any underlying causes, lowering the likelihood of long-term health issues.
People who notice changes in the appearance, sensitivity, positioning, or mobility of their teeth should schedule a consultation with Dr. Schwartz to learn whether they need treatment for gum recession or other oral health issues. Current and potential patients are welcome to call Dr. Schwartz's office or request an appointment through her website. Dr. Schwartz is one of the few dentists in Scottsdale AZ that offers this advanced technique to the public.
About the Doctor
Healthy Smiles Dentistry is a general practice offering personalized dental care for patients in Scottsdale, AZ. Dr. Alison P. Schwartz uses state-of-the-art dental technologies to ensure patients receive the best care. Dr. Schwartz is a leader in the adult orthodontic treatment of Invisalign. She has also been featured on numerous television stations as one of the few dentists in Arizona to treat gum disease with Perio Protect, an FDA cleared medical device to treat and reverse gingivitis and periodontal disease. Dr. Schwartz is a member of numerous dental associations, including the American Dental Association, the American Academy of Computerized Dentistry and the Arizona State Dental Association. To learn more about Healthy Smiles Dentistry and their dental services visit their website at http://www.healthysmilesdentistry.com/ or call (480) 448-2669.