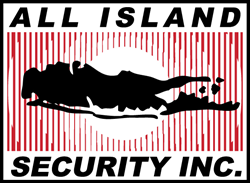 Mineola, New York (PRWEB) August 07, 2014
Did you know that the earliest electromagnetic alarm systems were patented 160 years ago? This early forerunner of today's sophisticated alarm systems relied on the closing of an electric circuit to set off a ringing bell that would alert homeowners that a window or door had been opened. Fortunately, when we started this business, there had already been a number of improvements on those early alarm systems. Today, as All Island Security celebrates 25 years in business on Long Island, we can look back and say that we, and the industry, have come a long way.
When we started All Island Security in 1989, home security systems were already electronic and motion detectors had been added to create a more complete intrusion-detection system. In the years since we've been in business, we've seen internet connections and smart phones become a standard in home security systems. Today, you can even turn the alarm systems on and off remotely, using your smart phone or tablet, and create PIN numbers for each member of your household so you have a record of who was in the house at any given time.
But all of this high-tech gadgetry would not be as useful if it weren't for the focus on customer service of alarm companies on Long Island like All Island Security. You see, rather than attempting to take on the world, we've instead focused on our turf - Long Island - and made sure that we provide the best in security for every resident. Our home office is here, our technicians are local, and our alarm system monitoring has not been outsourced - it's right here on Long Island. We believe that this focus on being the best in our industry, right here at home, is the correct way to provide the most complete home security package that you need.
So while we're thrilled to be celebrating 25 years in business, we are also looking ahead to the new frontiers in home security. There's talk about using facial recognition software and other intriguing concepts out there, and we're listening to it all. When you trust your home to All Island Security, you can expect that we will be around for another 25 years, bringing the latest technology to the vital task of keeping your home and family safe.
All Island Security Inc. was incorporated in New York in 1989 and is licensed as an alarm company on Long Island by the New York State Department of State. Our license # is 12000029466.