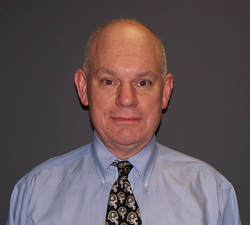 Pittsburgh, PA (PRWEB) August 08, 2014
As a leading periodontist providing dental implants in Pittsburgh, PA, Dr. Michael C. Stypula educates local residents on the technological improvements made to these tooth replacement procedures in recent years. Dr. Stypula attends regular courses on the latest news for implant techniques and materials, and he is pleased to announce that the success rates are continually rising. In the eyes of most dental professionals, implants have gone from being one possible replacement option, to being the standard of care following tooth loss. He believes in educating patients to help them make the best decisions possible regarding their oral care.
The continual improvements in techniques for dental implants in Pittsburgh, PA and beyond make periodontists, such as Dr. Stypula, an important part of the dental community. Dr. Stypula specializes in implants and the treatment of gum disease, which allows him to concentrate on continually learning the latest improvements. He is excited about the progress he has experienced during his career, and he makes an effort to educate patients and other dentists about the changes.
Tooth loss is a common, but significant problem. Early implants had lower success rates than their modern counterparts. Over time, many procedural and technological improvements have turned implants into highly successful tooth replacements which mimic the benefits of natural teeth. Unfortunately, some people seeking dental implants in Pittsburgh, PA may still carry misconceptions about their effectiveness. Implants, however, are commonly viewed as the standard of care for tooth replacement because they function so similarly to natural teeth. Implants maintain the bone structure that otherwise deteriorates following tooth extractions and, as permanent replacements, they hold up to chewing as well as natural teeth. Patients also enjoy the fact that implants only require the same care and maintenance as their remaining teeth. With quality tooth replacement comes the improved ability to eat a balanced diet. Patients with implants have an easier time maintaining their health than those with poor fitting dentures or dental bridges.
Dr. Stypula is happy to reach out to anyone interested in learning more about dental implants as a replacement for tooth loss. His website is user friendly and contains important information. People are also welcome to call his office. Dr. Stypula offers personalized consultations to help patients discover whether or not an implant is the right solution for them.
About the Doctor:
Dr. Michael Stypula is a periodontist offering patients personalized dental care in Pittsburgh, Pennsylvania. Dr. Michael Stypula graduated from St. Bonaventure University and received a BS in Biology. He then attended Temple University School of Dentistry where he was awarded his Doctor of Dental Science (D.D.S.) degree. At the University of Pittsburgh, School of Dental Medicine, Dr. Stypula received his training in periodontics and implants, and earned his degree of M.D.S. Dr. Stypula is part of the one percent of dental professionals providing the LANAP® FDA cleared laser procedure for gum disease treatment. His practice is dedicated to oral health. To learn more about his dental services, please visit http://www.pittsburgh-periodontist.com and call (412) 348-8833.