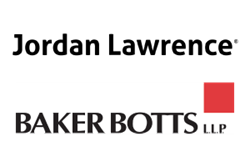 With data volume on the rise, a solid and defensible corporate records management program that is consistently enforced is a must for all companies – Rebecca Perry, Director of Professional Services at Jordan Lawrence.
St. Louis, MO (PRWEB) August 05, 2014
Jordan Lawrence, the leading provider of records management and information governance solutions and long-time Association of Corporate Counsel Alliance Partner, today announced they will participate in a CLE event, Defensibly Downsizing Your Data: Minimize Risks, Reduce Costs & Meet Obligations. The luncheon and presentation hosted by the ACC South Central Texas Chapter will take place at Oak Hills Country Club on Wednesday, August 6, 2014, in San Antonio. The expert panel will include Van H. Beckwith, Partner at Baker Botts LLP to address the legal considerations of deleting records and information and Rebecca Perry, Director of Professional Services of Jordan Lawrence will explain how to develop defensible retention rules.
When companies reduce the volume of unnecessary, unstructured content on their information systems—for example, email—they dramatically reduce their costs and risks in litigation and governmental investigations, provided they do so in a defensible fashion.
So why isn't every company systematically disposing of legacy and redundant information in the normal course of business? Because they don't know where to start.
This in-person presentation will provide your legal and records management personnel with step-by-step guidance to enable your company to defensibly eliminate as much as 60% of your records and information and to be in a better position to meet obligations and comply with laws.
For more information or register now.
About Jordan Lawrence
For over 25 years, Jordan Lawrence has worked with the world's premier companies to develop and implement records management programs that work. Jordan Lawrence provides proven, fast and affordable services that help any company meet current and ever changing legal and business requirements related to records management and information governance.