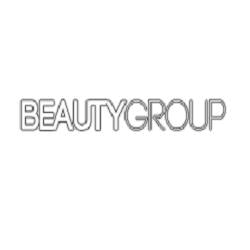 industry laboratory tests showed that Makeover Essentials are at 100% compliance with FDA requirements for cosmetic safety.
London (PRWEB) August 07, 2014
The results from the industry laboratory tests showed that Makeover Essentials are at 100% compliance with FDA requirements for cosmetic safety. The FDA or The Food and Drug Administration are an agency that is part of the United States Department of Health and Human Services. As well as this, every formula is evaluated by a Board Certified Toxicologist to assure that the products are safe for use.
About The Beauty Group: http://www.beautygroup.org.uk/
Makeover Essentials go out of their way to ensure their products are of high quality, and most importantly safe for customers to use on themselves by spending hundreds of thousands of dollars per year to assure every product not only meets regulatory requirements, but are intensely tested to assure they are safe, hypoallergenic and are the best quality available for body and skin applications. Makeover Essentials go above their call of duty to assure that customers will enjoy their purchase and come back for more. Makeover Essentials have made it their mission to offer women worldwide the best of cosmetics innovation in terms of quality, efficacy, safety and value.
The firm are proud to say that their products are tested in all of these areas:
1. Toxicological Risk Assessment- Formulation review by a Board Certified Toxicologist to assure the formula is safe
2. Ingredient Review- Independent Lab review of the full ingredients list to certify all are allowed per FDA, CPSA and Statutory requirements
3. Package Label Review-All packaging is reviewed to certify presentation meets regulatory and consumer requirements
4. Microbial Contamination- USP61 and 62- every product is tested to assure against microbial contamination
5. Efficacy of Antibacterial preservation- USP51- each product is evaluated to test preservative systems are effective to prevent against bacteria growth from normal daily use
6. Heavy Metal Contamination- All products are checked in lab by Acid digestion techniques to test for contamination of such heavy metals as lead, cadmium, copper, mercury, etc.
7. RIPT- using an independent lab, this is certified doctor supervised, testing on 50 panellists to test if the product causes any potential contact sensitization or irritation
8. Eye Safety- for product used near or around the eye- this is Ophthalmologist certified testing to assure that the product does not cause discomfort, using a panel of 30-50 people
9. Freeze-Thaw- tested to assure that in both hot and cold weather the makeup purchased will stay consistently stable in the container
Makeover Essentials is a trendy cosmetic line designed to provide affordable yet quality make-up products. Makeover Essentials strives to create exceptional cosmetics that are far from the average supermarket brands. Custom formulated in California using the same ingredients found in today's high-end make-up lines, Makeover Essentials specialise in creating make-up that applies easily and wears flawlessly for hours without smudging, cracking, or running.
Makeover Essentials firmly believe that any woman should have access to superior make-up previously only available in boutique cosmetics stores. Makeover Essentials specialise in making high quality products that are affordable to everyone.