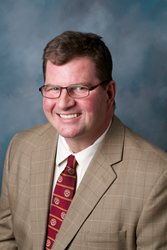 Chester, NJ (PRWEB) August 15, 2014
Dr. Thomas A. Bissell of Bissell Periodontics and Dental Implants Center of New Jersey is a local periodontal specialist who focuses on delivering the highest quality in experience, process, and results to patients in need of dental implants in Chester, NJ, and his use of 3D imaging helps to make this possible. The Carestream 8200 Cone Beam system takes fully three-dimensional pictures with exceptional speed and accuracy so that Dr. Bissell can ensure the optimal placement of dental implant posts, minimizing impact to patients and improving dental implant success.
Together, the Cone Beam hardware and software yield high definition, panoramic images with a level of detail that is unparalleled by other imaging methods. This level of quality allows Dr. Bissell to further his abilities as a periodontal specialist and most accurately identify the locations and angle at which dental implant posts should be placed. This creates a dramatic reduction in the chance that complications may arise during the actual procedures and minimizes potential negative impact on patients receiving dental implants in Chester, NJ.
People who need dental implants in Chester, NJ can sometimes be apprehensive about undergoing such surgery. Fears of inappropriate post placement can be among the reasons that some even avoid this viable solution to missing teeth. Thanks to the Carestream 8200 Cone Beam imaging process and his extensive expertise as a periodontal specialist, Dr. Bissell can reduce the level of fear and increase the degree of confidence among patients. The speed with which images are captured is also one of the benefits that patients enjoy. Extreme precision is required when placing titanium posts for implants in order to prevent unnecessary disruption to nerves and bone tissue. When optimal post locations are identified, reduced impact to these other elements helps to reduce the level of discomfort patients feel after the surgery is complete.
If you have lost teeth and would like to learn more about dental implants and how they can help you restore your dental health, Dr. Thomas A. Bissell and his team at Bissell Periodontics and Dental Implants Center of New Jersey invite you to schedule a consultation today.
About The Doctor
Bissell Periodontics and Dental Implants Center of New Jersey is a periodontal practice offering personalized dental care for patients in Chester, NJ. Dr. Bissell received his Doctor of Medical Sciences Degree at Harvard Medical School and his Postdoctoral Certificate of Periodontology at the Harvard School of Dental Medicine. He belongs to the one percent of dental professionals currently providing the LANAP® protocol, the first FDA-cleared laser procedure for gum disease and periodontal treatment. To learn more about Bissell Periodontics and Dental Implants Center of New Jersey, visit their website at http://www.drbissell.com and call 908-955-5999.