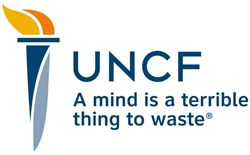 Detroit, MI (PRWEB) August 05, 2014
The Michigan office of UNCF (United Negro College Fund) will celebrate the organization's 70 years of getting students to and through school at its 26th annual UNCF Walk for Education on Saturday, August 24, 2014 in Detroit at Belle Isle Casino. The event is a celebration of education that will bring together an estimated 1,500 community supporters to raise funds to provide students with the education they need, and the country needs them to have.
Families, teachers and the community at large are invited to participate in the UNCF Walk for Education. Participants can walk or run a 5k course. Members of the community are invited to support UNCF and its students by forming a Walk for Education team or registering as individuals. UNCF is encouraging everyone to register early. Early registration fees are $25 for adults and $15 for students.
For more information on the Detroit UNCF Walk for Education or for sponsorship packages, please contact Angela A. Bingham at 313-873-1500, angela(dot)bingham(at)uncf(dot)org or visit http://www.uncf.org/detroitwalk.
WHO: UNCF (United Negro College Fund)
WHAT: 26th Annual UNCF Walk for Education
WHEN: Saturday, August 23, 2014
8:00 AM – Registration
9:00 AM – Program
9:30 AM - Walk
WHERE: Belle Isle Casino
About UNCF
UNCF (United Negro College Fund) is the nation's largest and most effective minority education organization. To serve youth, the community and the nation, UNCF supports students' education and development through scholarships and other programs, strengthens its 37 member colleges and universities, and advocates for the importance of minority education and college readiness. UNCF institutions and other historically black colleges and universities are highly effective, awarding 20 percent of African American baccalaureate degrees. UNCF administers more than 400 programs, including scholarship, internship and fellowship, mentoring, summer enrichment, and curriculum and faculty development programs. Today, UNCF supports more than 60,000 students at over 900 colleges and universities.
Learn more at http://www.uncf.org.
####