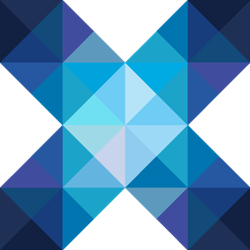 New York, NY (PRWEB) August 06, 2014
With its latest fast track release available for download, Nuxeo, provider of the Nuxeo Platform, a highly customizable and extensible content management platform for building business applications, today announced open access to the nuxeo.io trial, native integration with MongoDB, and Nuxeo Studio user experience improvements.
New features and improvements in Fast Track 5.9.5 include:
An Open nuxeo.io Trial
Nuxeo is announcing a free 30-day trial of nuxeo.io, a complete environment for developing and deploying Digital Asset Management, Document Management and Case Management applications on the Nuxeo Platform.
Nuxeo.io is a Docker- and CoreOS-based hosting service for creating and managing Nuxeo Platform clusters in the cloud and provides easy and quick access to development instances that can be used for the entire lifecycle of a project from development to production.
Software vendors and solution providers can use nuxeo.io to build their own high-density PaaS architecture.
nuxeo.io customers can access:
> Nuxeo Platform, with nuxeo.io services for managing and running clusters on the Cloud,
> Nuxeo Studio, for easy customization of the Nuxeo Platform,
> Nuxeo Marketplace, with ready-to-install add-ons and extensions.
Sign up for a trial run of nuxeo.io today.
Native Integration with MongoDB
With version 5.9.5, the Nuxeo Platform now supports native integration with MongoDB, the leading NoSQL database. This integration offers high performance, availability and scalability of content-centric business applications. This integration with MongoDB offers Big Data tools and processes for the Nuxeo Platform content store.
Nuxeo Studio UX Improvements
To coincide with Nuxeo Platform 5.9.5, Nuxeo has released an updated version of Nuxeo Studio. Included in this release are smarter editors for XML, NXQL (the native Nuxeo query language), CSS, and JavaScript, with syntax coloration, code auto-completion and code suggestion.
In addition, NXQL now includes a suggestion feature, making it faster and easier to compose queries, a common activity when customizing the platform.
Fast Track versions of the Nuxeo Platform are released every 6 to 8 weeks, providing innovations and enhancements early and often. Immediately available, Nuxeo Platform FT 5.9.5 can be downloaded today.
Additional Resources:
Release Notes - http://nuxeo.github.io/releasenotes/5.9.5/
Nuxeo Platform Roadmap: http://nuxeo.roadmap.com
About Nuxeo
Nuxeo provides an extensible and modular Open Source Content Management Platform enabling architects and developers to easily build and run business applications. Designed by developers for developers, the Nuxeo Platform offers modern technologies, a powerful plug-in model and extensive packaging capabilities. It comes with ready-to-use Document Management, Digital Asset Management and Case Management packages. 1000+ organizations rely on Nuxeo to run business-critical applications, including Electronic Arts, Netflix, Sharp, FICO, the U.S. Navy, and Boeing. Nuxeo is dual-headquartered in New York and Paris. More information is available at http://www.nuxeo.com.